A magnitude 5 earthquake shakes La Palma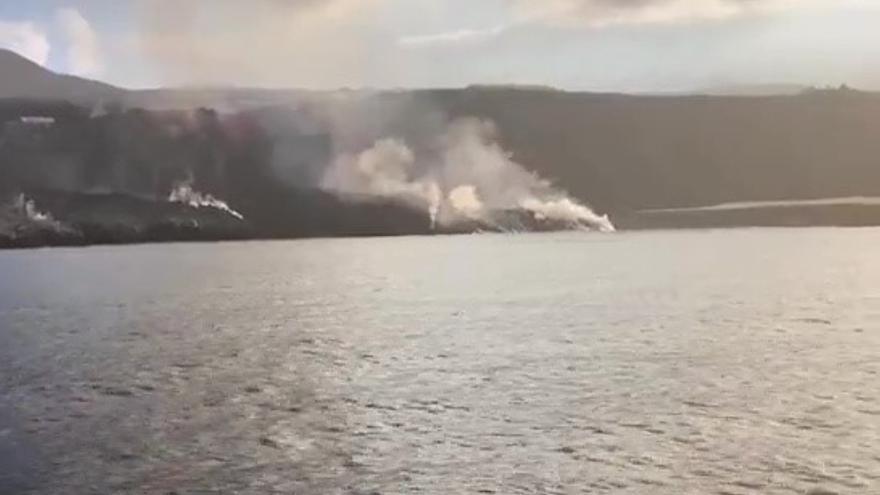 The National Geographic Institute (IGN) has located since last midnight some 20 earthquakes on La Palma, the highest magnitude being the one registered at 03.07 hours this Thursday when it reached 5 in the municipality of Mallet, intensity IV-V, and has been located at a depth of 37 kilometers.
In this sense, the latest report of the National Security Directorate (DSN) points out that seismicity shows an increase in the last hours at depths greater than 20 kilometers.
At this time, the flows remain stable and their fronts, they indicate, do not experience movements except the wash that has reached the sea in the Los Guirres beach, where a new lava delta has begun that overlaps the one created previously to the north.
The affected area currently reaches some 998.34 hectares, with the maximum width between external flows being 3,100 meters.
Regarding air quality, there is an improvement in The Plains of Aridane, Step, Tazacorte, Fat tip and Tijarafe, where this Wednesday the daily fine particle threshold was not exceeded at any station on the island.
The emission of sulfur dioxide (SO2), on the other hand, maintains the values ​​generally low, at good or reasonably good levels, with some specific moment of regular air quality in Fat tip.
Finally, the ash cloud drifts west, therefore, the favorable scenario for aeronautical operations remains.