A macho aggression ends with a father and his son run over in Granada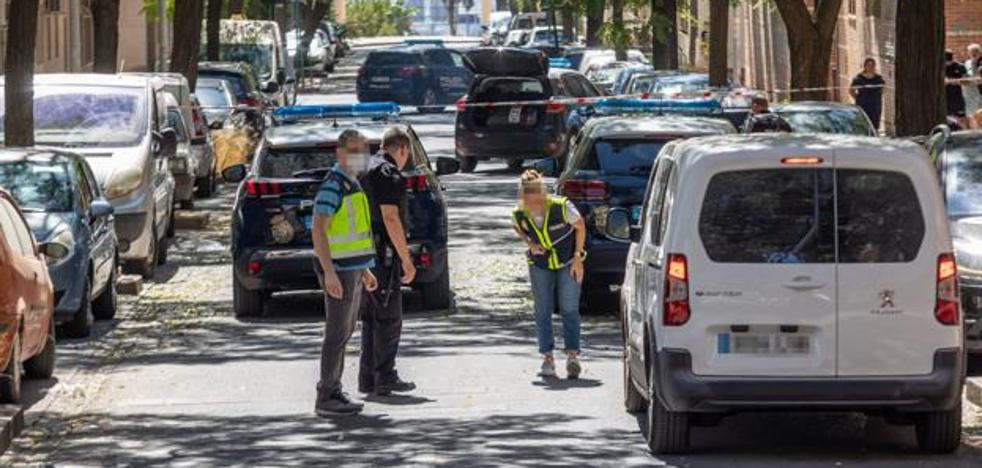 The injured in the altercation, which occurred on August 19, were the father and brother of the abused woman
On August 19, a resident of Pinos Puente (Granada) was stabbed during a fight that took place in the vicinity of Arquitecto Modesto Cendoya street in Granada. The stabbed son was hit by a car during the brawl. The two wounded would have traveled from Pinos Puente to the capital to deal with their family disagreements with the attackers, who were also father and son and have already been arrested by the Granada National Police, as reported by the body itself on Thursday. The reason for the angry dispute would have been a sexist attack that had occurred that same day in the city.
Allegedly, the youngest of the suspects in the knife attack had threatened and beaten his former partner. Her father and her brother then traveled from Pinos Puente to the capital to, supposedly, ask for explanations for the mistreatment of the woman.
Shortly after, a scuffle broke out in which the relatives of the victim of gender violence took the worst part. The oldest received several stab wounds and had to be urgently operated on in the operating rooms of the Granada Neurotrumatology Hospital. After the operation, he was admitted to the Intensive Care Unit (ICU) of the aforementioned health center. The young man who was hit by a car, on his part, was released after spending a few hours under observation.
escape and capture

Meanwhile, the alleged attackers had fled. In this sense, the National Police launched an investigation that culminated successfully this past Wednesday, according to the body's own statement, which details the alleged cause of the fight. "Apparently, the altercation was motivated by problems between two families, derived from the separation between a woman, who is the daughter and sister respectively of the victims, and her ex-partner and alleged perpetrator of the aggression together with his father. That day, the woman would have been attacked and threatened by her ex-partner, which would have caused the intervention of the rest of the family, "says the police letter.
The investigations related to the case of gender violence were carried out by agents of the Family and Women's Unit, while the members of the Homicide Group dealt with the inquiries about the stabbing and the run over that occurred in Arquitecto Modesto Cendoya street. . The vehicle used to run over one of the victims was intervened and subjected to an inspection by the experts of the Scientific Police.