A lifeline for Sánchez to finish the legislature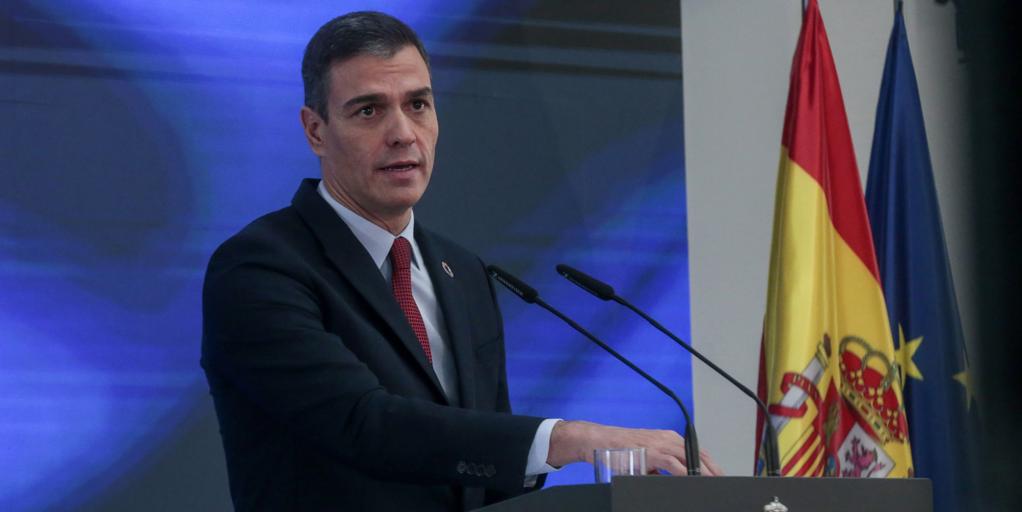 Updated:
save

"With this Government, public spending grows 52%," they boasted in the ranks of Podemos last Tuesday with the presentation of the spending ceiling for 2021, as if that were an achievement and not a heavy slab that is loaded on the shoulders of those who will come after. A day later, President Sánchez launched his Reconstruction Plan paid for with European money – a good part of which will have to be returned – loaded with very green and very grandiloquent objectives, but with little reform that guarantees that the economy will be able to generate the wealth necessary to be able to return the funds later. The headline of the day was the 800,000 jobs that Sánchez promised to create with that plan. To those of us who have been in the profession for a few years, This promise, with borrowed money, by the way, sounded too much to us at the 800,000 jobs that Felipe González promised in 1982 and that never materialized. With the difference that when Felipe González made that promise there were barely 10 million people working, today more than 19 million. Those 800,000 jobs, therefore, are barely enough to cover the 700,000 lost since he arrived in Moncloa in June 2018, and are barely half of those created under the Rajoy governments.
However, and although the figure put into perspective is not as graduated as it sounded, the truth is that European funds are, without a doubt, a lifeline that Sánchez wants to hold on to in order to extend his term and, if possible, exhaust it. That is why the plan he presented spoke only of the next three years. That is why it wants to include 27,000 million European funds in the Budgets for next year, that is why it wants that who controls the use of these funds and their impact is not a group of experts, but an inter-ministerial commission formed by themselves. We will spend and whoever comes behind to take care of the adjustments.
Hope is back in Europe. Spain will not receive the money if it is not guaranteed before that it is used well and that it will serve not only to underpin the digitization of our companies and our administrations, but also the transformation towards a greener economy. But these funds should also be used to try to correct the main black holes in our productive fabric that make our country more vulnerable than that of most of our European partners in times of crisis. We saw it in the financial crisis of 2008 and we are living it again. And I'm talking, for example, of take advantage of the funds to encourage the increase in the size of our SMEs; to reduce the temporality of our labor market with formulas such as the Austrian backpack; or to end sterile bureaucracies that impede the development of business. We haven't heard a single word of all this. And we can only trust that Europe will ensure that these funds are put to good use, as Spain did with structural funds in its day, and that these expenses will not end up being a heavy burden for governments and future generations.
The numbers. 72,000 million euros are what the Sánchez Government intends to ask the EU to spend in the next three years until, in theory, the legislature ends. Of this figure, 27,000 would already go to the Budgets for next year. With these funds they foresee the creation of 800,000 jobs.