"A Latin American is always responsible for his parents" | Culture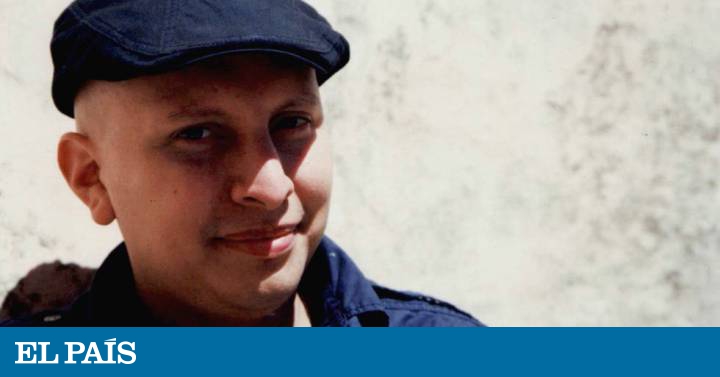 A physical distance of 10,000 kilometers revealed another longer distance, the emotional one, between Darío Aguirre (Guayaquil, 1979) and his father, César, when after years of grim talk one day he called Germany to tell him that his small restaurant I was in debt. And this is how it arises César's grill, an autobiographical documentary selected in 30 international festivals and that this week is screened in the II show of Ecuadorian cinema Imaginary Line that Madrid is celebrated. The filmmaker likes to delve into issues that concern him. On the one hand he wanted to address family relationships, immigration and "communication problems between father and son and between men in general when they have to talk about feelings." Recognize that, although he migrated to Germany 20 years ago to complete his studies, "as a Latin American son you are always responsible, until the end of your days, of your parents."
As a child I wanted to be …
Happy! My big problem as a child was that I felt strange about the rest they knew what they wanted to be. Everyone wanted to be a firefighter or police … and I didn't know. And I discovered music, I got into the world of the arts, then I discovered painting, cinema and I became what I am.
When did you know that you wanted to dedicate yourself to cinema?
I think it started with painting, with 15 years I started working on color, composition, images, and when I arrive in Germany, where I studied at the School of Fine Arts in Hamburg, I see that I can expand this framework.
When was he happiest?
And one of those moments happened to me when I became a father, it is a much deeper, inexplicable happiness.
What is the best advice given by any of your parents?
My mom told me to enjoy life as if it were a juicy orange.
Would something change about you?
I think I'm too critical of myself and sometimes it slows me down spontaneously.
How does the future see your country?
From the point of view of migration, what is happening now, I am a little scared and I am sorry that we have not learned from 99 when many Ecuadorians went to other countries to seek life. There is a movement against migration that I don't like at all and in which I don't recognize my country.
What would you say to Lenín Moreno?
I can not summarize … I would take a list of topics.
Regarding your work, what are you most proud of?
I find it hard to say 'I am proud of this' but I am happy to have grown up with my films. In documentary cinema you grow with your work and know real-life situations that you would have never been able to find otherwise. More than pride is gratitude.
What is a director for you?
Being a documentary director is like being a life researcher. Try to understand the things you do not understand, to untie those knots that bother you because I think that in those knots you can rethink new ways of life.
What are the prizes for?
In order to finance your next movie (laughs). They are important in the sense of promoting your work, for me it is something strategic at the time when you have to finance your work. For that they are important but they are not the end of my search.
Which is your favorite place?
The waiting room of the airport. I like the feeling that everyone is waiting for their next flight but at that moment it doesn't really matter where you come from … It's like everyone is from all sides. You know that you are in a space where nationality does not matter. I don't like him before, because you're controlled; not even after, for the same.
Any site that inspires you?
When I go to Ecuador there is a place called Baños, where I used to go when I wanted to escape from the city. It is between the mountains and the jungle; It has an incredible nature and you can take off everything.
Who would you like to get stuck in an elevator with?
Oops … With my family.
The best gift he had?
My children, my studies and my family.
. (tagsToTranslate) Latin American (t) be (t) responsible (t) parent (t) director (t) submit (t) carousel (t) question (t) daily



Source link