A large outdoor area will facilitate access to the Mubea Museum of Fine Arts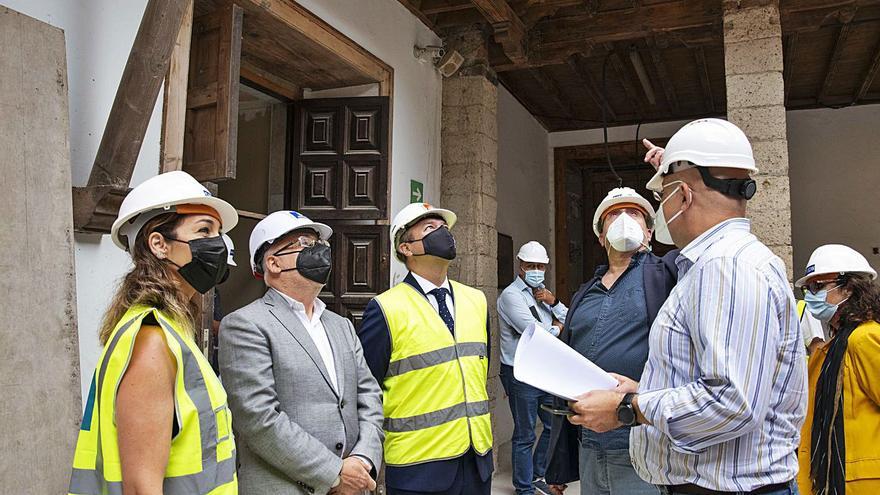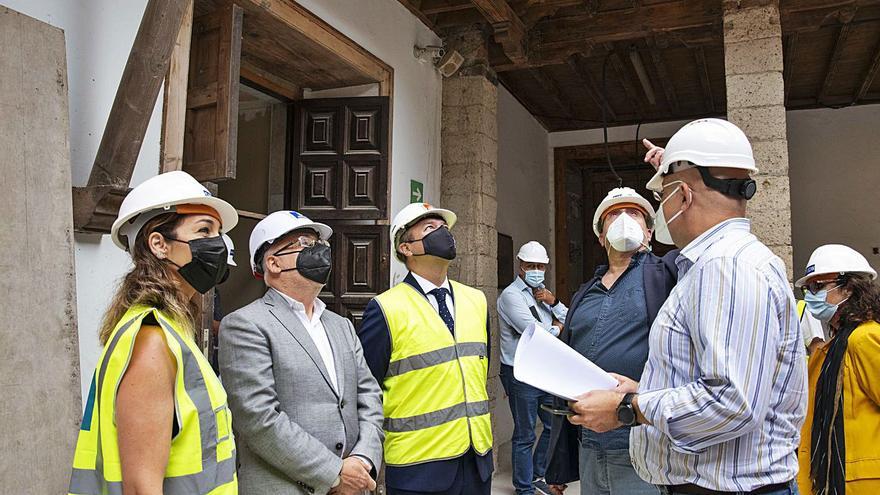 Hidalgo, accompanied by the councilor for the Urbanism, Building and Environmental Sustainability Area, Javier Doreste, and the Councilor for Culture of the capital city council, Encarna Galván, toured the facilities of the aforementioned museum and held with Morales, the Councilor for Culture, Guacimara Medina, and the architect of the project, Pedro Romera, a meeting in which they discussed the situation of some of the projects that will be carried out outside the complex whose realization depends directly on the Las Palmas de Gran Canaria city council, such as sanitation, the new running track that will contribute to ostensibly improve the more than 100 linear meters of its main façade that will also allow the burying of the electrical lines, and the construction of what will be the Jorge Oramas Viewpoint, a module that will house a multi-storey car park with glazed elevator that contemplates a public square on its top floor.
The city council, which is working on the purchase file of the last of the six properties acquired that will allow freeing up the space in which said parking building will be erected, has already drawn up this project, according to Augusto Hidalgo to Antonio Morales, who in his Once he predicted that it seems entirely unlikely that this exterior project could be executed before the museum's opening date.
The tour of the Mubea began in the main access area marked by the stone arches of the aforementioned building whose origins date back to the 15th century, continuing through the three floors of the same. It should be remembered that the project promoted by the Cabildo de Gran Canaria contemplates, in a first phase, the intervention of 35 percent of the total area of ​​this iconic and historic building, in which it has invested the amount of 4,966,006 euros . Antonio Morales was very satisfied with the collaboration protocol established between both institutions that will result in the next opening of what will be "one of the great cultural complexes of Gran Canaria".