A "king of steel" dethroned by the shadow of corruption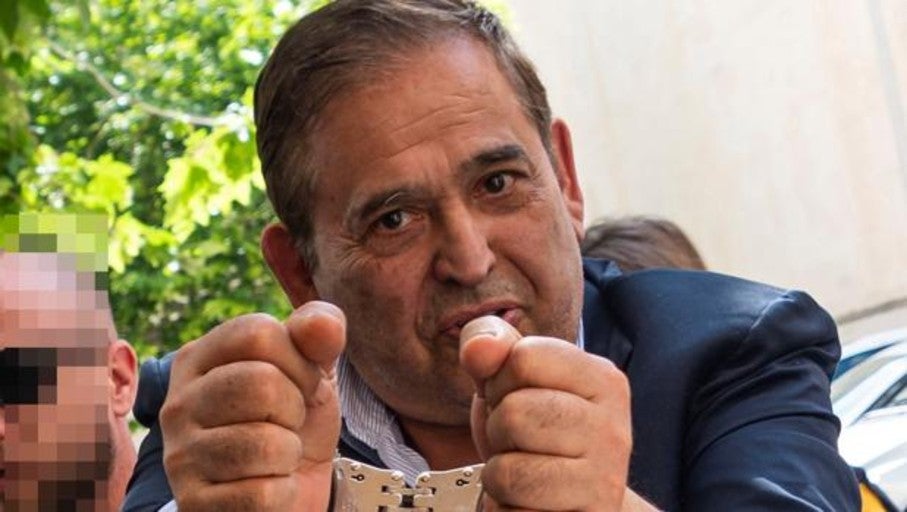 CORRESPONDENT IN MEXICOUpdated:
Palma de Mallorca has imprisoned a "mega millionaire" throughout June. This is Alonso Ancira, famous Mexican businessman who enjoys in his country the bombastic nickname of the "king of steel", a powerful "monarch" who was a total stranger in Spain until his arrest on May 28 in Mallorca for an alleged case of corruption. And is that Ancira, 67, is one of the richest entrepreneurs in Latin America as owner and president of the council of Altos Hornos de México, AHMSA, the largest steelmaker in the country.
The Mallorcan capital may not have noticed it, but the "king of steel" is an "illustrious" suspect. And it is that AHMSA -the "kingdom" of Ancira- produced some 4.5 million tons of steel and obtained some 3,106 million euros (67,800 million pesos) in revenues during 2018. That is to say, it generated almost 25% of the About 19 million tons of steel manufactured last year in Mexico, the sixth largest producer of motor vehicles in the world.
Ancira is released on bail since this week after depositing one million euros imposed by the National Court. Among other precautionary measures, is prohibited from leaving Spain, so he has set his residence in his mansion in Madrid while resolving the extradition request issued from Mexico for allegedly participating in a complex triangle of corruption that includes AHMSA, the Brazilian construction company Odebrecht and Pemex, the oil company controlled by the Mexican government . Ancira has refused to be extradited, so the request of the Mexican Prosecutor's Office will be resolved by Judge Santiago Pedraz.
Mexico is a country where its citizens are used to corruption scandals are not punished. Former President Enrique Peña Nieto, for example, was not investigated when a report revealed that he received a possible favorable treatment from a contractor, scandal known as the «White House». But determined that his mandate will mark the end of corruption, the new president, Andrés Manuel López Obrador, see in the plot in which Ancira would allegedly be involved an opportunity to strike a blow to one of the most linked entrepreneurs to the Institutional Revolutionary Party (PRI) and that benefited most from the privatizations of the 90s, a time that López Obrador disqualifies as the "neoliberal period."
Ancira is an entrepreneur close to the PRI, a political party that ruled Mexico between 1929 and 2000 and returned to power with Peña Nieto from 2012 to 2018. Precisely, the "king of steel" obtained such a "title" in 1991, the date on which the government of then president Carlos Salinas de Gortari (PRI, 1988-1994) privatized the AHMSA public sidewalk that was acquired by Grupo Acerero del Norte, a company owned by Ancira and which currently owns 64% of AHMSA. The Ancira family controls 3% of the company. Because, Ancira's lawyer has publicly accused López Obrador that the investigation is a "vendetta" against his client and is a "political motivation". However, the prosecution suspects that the tycoon had participated in the allegedly fraudulent sale of a fertilizer plant from AHMSA to Pemex.
Pemex bought in 2014 with 57% of its real value an "inoperative" fertilizer plant of AHMSA that had not worked for 14 years. A month later, AHMSA made $ 3.7 million in payments to offshore Odebrecht accounts, a money that the Brazilian company allegedly used to pay bribes to politicians in the countries where it operated. Mexico has not punished any of the alleged acts of corruption committed by Odebrecht, but the "king of steel" could be the first.
(tagsToTranslate) steel



Source link