A hole of 83,000 million euros a year in the EU because of counterfeits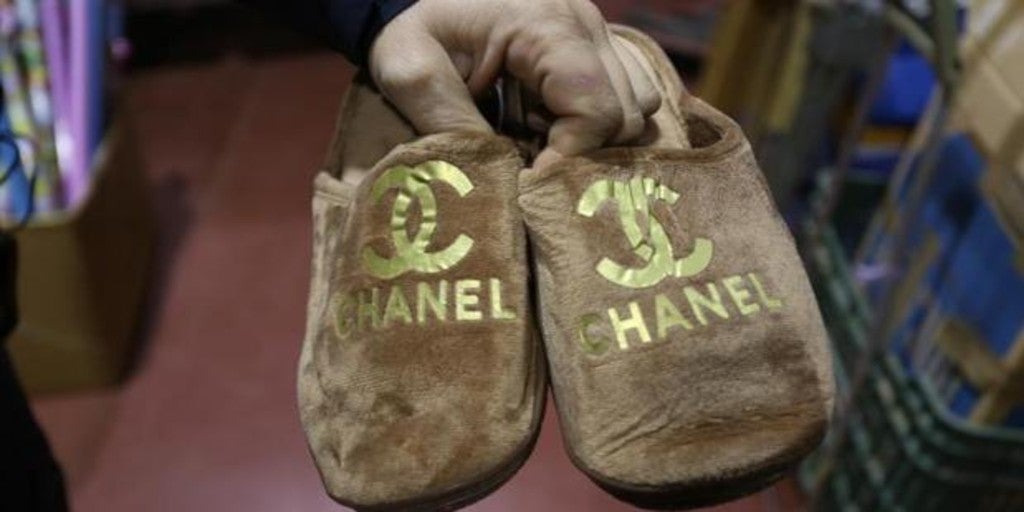 Updated:
Keep

Bags with logos of luxury brands, copies of electronic items, masks that do not protect and even drugs purchased on illegal websites, among others. Consumers still have a hard time distinguishing a counterfeit from an original. Almost one in ten Europeans (9%) claimed to have been misled into buying counterfeits in 2020, according to the study 'European citizens and intellectual property' carried out jointly by the Intellectual Property Office of the European Union (Euipo) and the OECD. In addition, the Euipo warns of significant differences between the EU Member States: the countries with a higher percentage of cheated consumers are Bulgaria (19%), Romania (16%) and Hungary (15%) compared to Sweden (2% ) and Denmark (3%). For its part, Spain is above the EU average, with a 12% percentage of citizens claiming to have been tricked into buying fraudulent products despite their appearance of originality and belonging to a specific brand,
In a 2020 pandemic and restrictions in which more than 70% of Europeans shop online, the uncertainty regarding the products that imitate the real ones continues to be a matter of concern for EU citizens. According to the aforementioned study, a third of Europeans (33%) have ever wondered if the product they had purchased was original.
This disorientation of the consumer in an illegal market scenario causes the (legitimate) economy of the EU to lose 83,000 million euros in sales per year in 11 key sectors especially vulnerable to these frauds. To this should be added a hole of 15,000 million euros in taxes and Social Security contributions and the loss of 670,000 jobs in these sectors due to counterfeiting.
In addition, copies of products They represent 6.8% of EU imports and reach a value of 121,000 million euros. This illegal market affects all sectors: from cosmetics and toys, to wine and beverages, electronics and even clothing and even pesticides. But the losses are not only monetary, these practices can also pose serious risks to the health and safety of consumers, in particular due to exposure to hazardous chemicals, as well as other risks.
Medicines and intellectual property
Concern about untrue products has increased during the pandemic due to the proliferation of counterfeit drugs, such as antibiotics and pain relievers, and more recently, other medical products, such as personal protective equipment and masks. In addition to health and safety risks, counterfeits cause security breaches and financial losses.
The Digital piracy is also a lucrative market for infringers. In the case of IPTV (television content acquired through an internet connection), the losses are significant. Illegal IPTV providers earn almost € 1 billion a year in the EU from a business that hurts content creators and legitimate businesses.
"Intellectual property is one of the most valuable assets in Europe, and a key element for our social and economic recovery, especially for small businesses. The pandemic has exposed the problem of intellectual property crime with the increase in counterfeit medicines and medical products posing an additional threat to the health and safety of citizens. This is a long-standing issue, often intertwined with other types of illegal activities, requiring urgent, robust and coordinated action, and has recently been re-listed as one of the EU's top ten priorities in the EU. fight against organized crime ", says, for his part, the executive director of Euipo, Christian Archambeau.
Hit SMEs
This fraud not only affects consumers and large brands, but also causes significant damage to small and medium-sized enterprises (SMEs). According to the barometer on SMEs and intellectual property published by the Euipo, one in four SMEs in Europe claims to have suffered intellectual property infringements, 25.6% only in Spain.
Companies holding intellectual property rights, such as trademarks or patents, reported a loss of sales volume (33%), damage to their reputation (27%) and a loss of competitive advantage (15%) due to the infringement of Your rights.
Currently, less than 9% of all SMEs in the EU have their own rights registered. But for those that do, intellectual property makes a big difference and SMEs that own patents, designs or trademarks, obtain 68% more income per employee than those that do not, and their employees receive more salaries. high.
To increase awareness of the value of intellectual property and help SMEs to enhance their competitiveness in the market, Euipo has launched the Ideas Powered for Business program, including a EUR 20 million SME Fund, in cooperation with the European Commission and the intellectual property offices of the Member States. This initiative subsidizes both IP assessment services and 50% of application fees for trademarks and designs at national, regional or EU level, and is currently helping thousands of SMEs to develop their marketing strategies. intellectual property.