A heartbroken Sandra Barneda had to stop the recording after the episode of Alejandro at the stake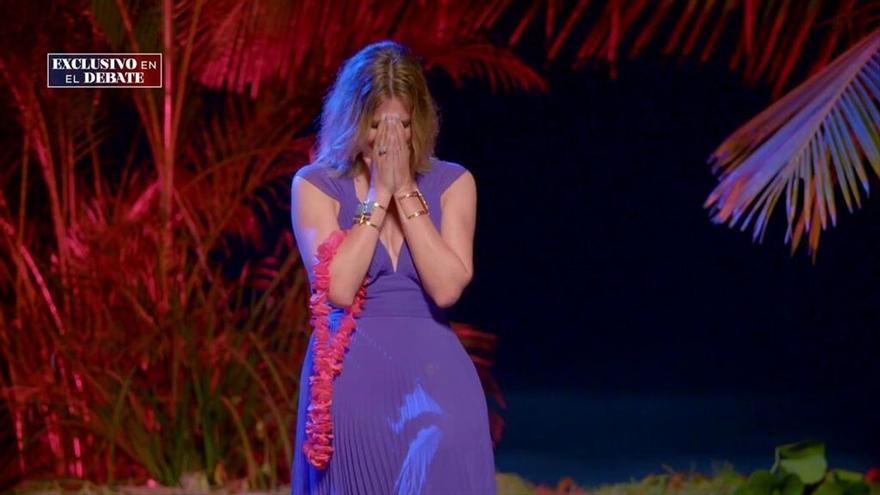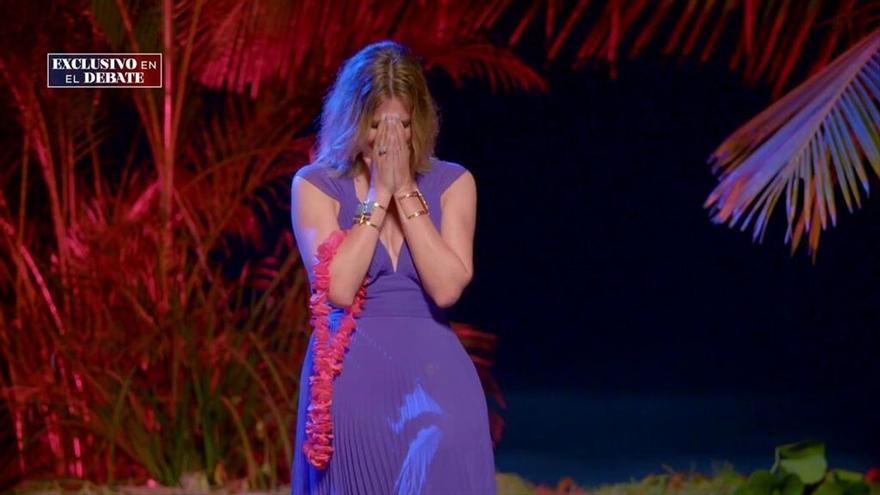 The latest installment of 'The Island of Temptations' It was undoubtedly the most convulsive of the edition, with several of its protagonists on the verge of a nervous breakdown. Yesterday 'The Debate of Temptations' recalled some of the episodes of the stake, with Alejandro as the protagonist for his nervous crying at the images he saw of his girlfriend Tania. In addition, the program aired the parts that were not seen of that fateful bonfire.
After hearing his partner say that she would leave the reality show alone, Alejandro was furious: "Where is Tania? I want to see her please, my life is going away. I'm losing her and I don't want to", he began to scream while sobbing.
The model left the set and when he returned he knelt in front of Sandra Barneda and asked him to let him see his girlfriend. She fell to the ground with him and tried to calm him down: "Look at me, calm down. You will be able to talk to her, but you have to calm down and trust me." "I trust you," he said, hugging the presenter disconsolately.
The young man came out to calm down and Sandra continued with the recording. However, when he was explaining to the participants what the veto collar consisted of, she cut herself and exploded: "Sorry guys." The host couldn't hold back the tears and exploded to cry. "It is very hard, Alejandro has dismantled me," said the presenter crying while being attended by someone from the technical team.
Already on the set of the debate, Sandra Barneda recalled the moment, hitherto unpublished: "It is a very complicated program. When people say that we falsify… It is that it is impossible. The boys have a very bad time and I have a bad time with them. What happened to Alejandro was terrible. "