A great Baskonia deals a hard blow to Real Madrid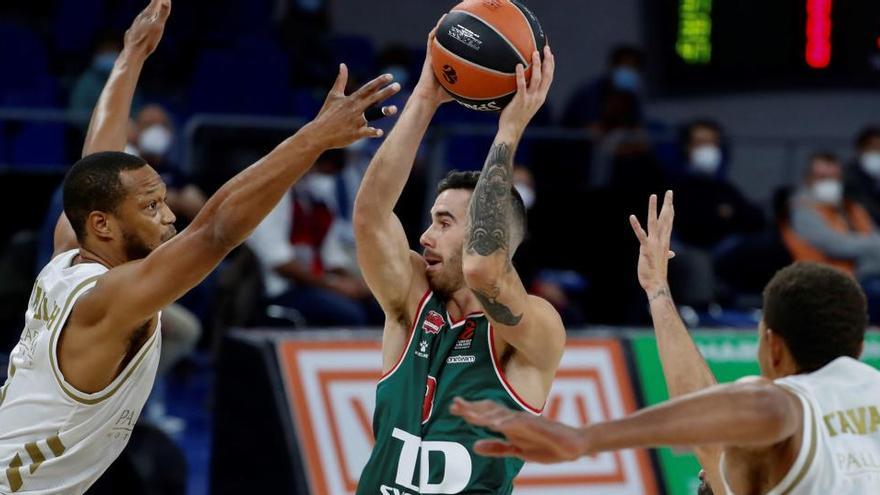 He TD Systems Baskonia inflicted the first defeat of the Real Madrid in the 2020/21 season after defeating the Whites by 76-63 thanks to an authentic recital by Pierria Henry, decisive in the final quarter with a carousel of eight consecutive points and 23 in total.
Dusko Ivanovic's team, who felt the heat of 400 privileged in the stands of the Buesa Arena, went from less to more and finished submitting the flamboyant champion of the Spanish Super Cup. Henry's success, stellar five minutes from the end, was joined by Alec Peters (18) and Luca Vildoza (12), another whose wrist never shrinks.
Laso's men, for their part, went to the trantrán for almost the entire match, confident of their ability to resolve in the final stages, but conceding too much on the rebound, both in their basket and in that of the rival. The game did not flow as the Vitorian coach likes and Madrid went to slipstream from Vitoria from the first round.
The advantages were meager, they opened and closed like an accordion (33-29, at halftime; and 42-47, seven minutes later). A 2-10 run gave Madrid the confidence to put the score on their side, but not the feelings. Something did not finish working in the meringues, who hardly chained three attacks scoring.
Baskonia did not surrender at any timeThe distance was short, and Henry's explosiveness, Polonara's trade and Madrid's passivity in defense made the comeback possible. Henry's combustion was slow, but he ended up in style. The player from Charleston lunched on his own to a Madrid that no longer knew where to get into.
Rudy tried to fix it and so did Campazzo, seconded by Deck, but Laso's team was not up to the task, lowered their arms and gave Baskonia the greatest advantage on the scoreboard in the last basket of the game. The Basques will travel to Belgrade to face the Red Star and Real Madrid will host the Valencia Basket.
Data sheet
Outcome: TD Systems Baskonia, 76 – Real Madrid, 63
Teams.
TD Systems Baskonia: Henry (23), Raieste (-), Giedraitis (12), Peters (18) and Jekiri (1) – initial quintet; Vildoza (12), Polonara (4), Diop (5), Fall (1), Sedekerskis (-) and Kurucs (-).
Real Madrid: Campazzo (17), Carroll (10), Abalde (5), Randolph (5) and Tavares (10) -initial quintet-; Causeur (-), Deck (5), Thompkins (5), Rudy Fernández (3), Alocén (-), Garuba (3) and Laprovittola (-).
Partial: 15-16, 18-13, 19-20, 24-14.
Referees: Radovic, Bissang and Majkic. They eliminated Alberto Abalde, at Real Madrid, for personal fouls.
Pavilion: Buesa Arena. 400 spectators were able to watch the game with a safety distance between the seats and a mask.