A Granada with ten more than half a match resists against Cádiz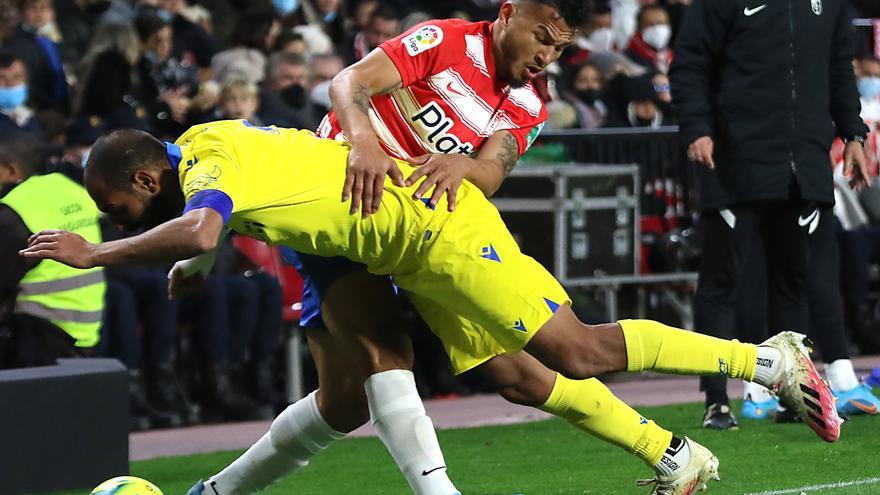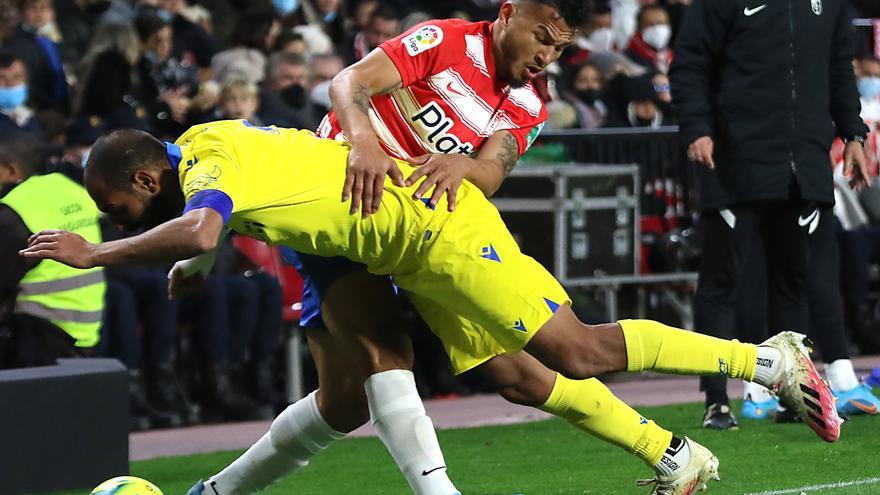 grenade and Cadiz tied (0-0) this Monday at the Estadio Nuevo Los Cármenes, a result that brings to eight the days that the rojiblancos have gone without winning and that represents the third tie followed by a yellow team that remains four points from salvation.
The expulsion of the Portuguese Domingos Duarte caused the locals to play in numerical inferiority from minute 33something that Cádiz could not take advantage of, which barely created scoring chances.
The first part, as close as it was bad, was marked by the fear of failure and the inability to braid outstanding actions by two teams determined to justify their poor qualifying situation, something they also did in the second half.
Domingos Duarte made a mistake on two occasions, first with a bad transfer to his goalkeeper that the visitors did not take advantage of a miracle and, later, taking down Álvaro Negredo when he was the last defender after a bad pass from Germán Sánchez. The Portuguese saw a direct red card and left Granada outnumbered in the 33rd minute, although the match in the first half was exactly the same before and after that action.
The Portuguese Luis Maximiano only had to intervene before a couple of weak shots from Negredo himself, since Cádiz was barely able to create danger despite being somewhat better settled in the field than Granada.
The local, erratic and cluelessappeared in attack with a snatch from the Colombian Luis Suárez and another from Álex Collado, both well resolved by the Argentine Jeremías Ledesma.
The Cádiz dominance, as expected, was greater in the second half, but with no clarity to put the red and white goal in trouble, while Granada grabbed at the speed of Venezuelan Darwin Machís, recovered for the cause after his frustrated departure to the American MSL. At minute 69 came the first, and only, clear chance of the game, with a great intervention by Luis Maximiano against Negredo and a subsequent shot, narrowly, by Iza Carcelén in the rebound.
Granada, who barely suffered despite their inferiority, also had their option in a center by Joaquín Marín 'Quini' who walked through the cadista area without anyone finishing or clearing the ball. Rubén Sobrino, already in added time, signed the last visitor approach with a header that did not find a goal.
Data sheet
0 - Grenada: Maximian; Antonio Puertas (Rochina, m.89), Domingos Duarte, Germán, Torrente, Carlos Neva; Isma Ruiz (Petrovic, m.76), Luis Milla, Álex Collado (Quini, m.76), Uzuni (Machís, m.46); and Luis Suárez (Jorge Molina, m.84).
0 - Cadiz: Ledesma; Akapo (Iza, m.59), Luis Hernández, Fali (Iván Alejo, m.59), Chust, Arzamendia; Fede San Emeterio (Álex, m.83), Rubén Alcaraz; Lucas Pérez (Nephew, m.83), Lozano (Alberto Perea, m.74) and Negredo.
Referee: Sanchez Martinez. He expelled the local Domingos Duarte (m.33) with a direct red card for knocking down a rival in a clear scoring chance. He admonished the locals Germán (m.35), Uzuni (m.42) and Torrente (m.79), and the visitors Arzimendia (m.32), Rubén Alcaraz (m.48) and Fede San Emeterio (m.74). )
Incidents: Match corresponding to matchday 26 of LaLiga Santander played at the Nuevo Los Cármenes Stadium in front of 14,765 spectators, several hundred of them Cádiz fans.