A government press officer answers Viera: "Buy a book"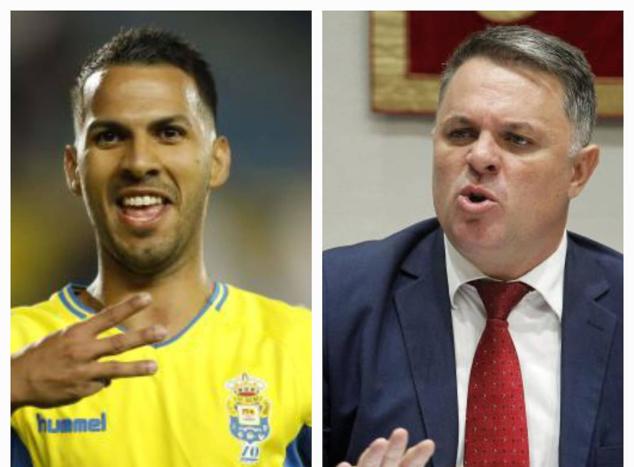 Santiago Negrín, who is in Visocan, under the control of ASG, also attacks Viera: «Let him buy a book and start reading»
Santiago Negrín, press officer of the public company of the Canarian Government Visocan, does not hide on his social networks his devotion to CD Tenerife and his criticism of the Unión Deportiva Las Palmas and the yellow fans.
Behind the
1-0 of the first game of the playoffpublished several messages on Twitter and in one of them he responded to what Jonathan Viera said at the end of the meeting.
According to Negrín, the yellow player's comment was
"pathetic and unbecoming of someone of his quality, after which he adds this comment:
"Buy a book and start reading."
In another comment, and in response to another tweeter who claims to have seen yellow fans urinating in the street, Negrín writes:
«Didn't piss come from there?».
Negrín was director of Televisión Canaria and president of the Governing Council of RTVC under the mandate of the Canarian Coalition, as a trusted person of Fernando Clavijo.
He resigned in 2018, leaving RTVC on the brink of closure and already with the Pact of the Flowers ruling it was refished as
press officer at Visocana public company under the control of the Gomeran Socialist Association led by Casimiro Curbelo.