A goal from Isco and Sara Sálamo to grow in therapies with dogs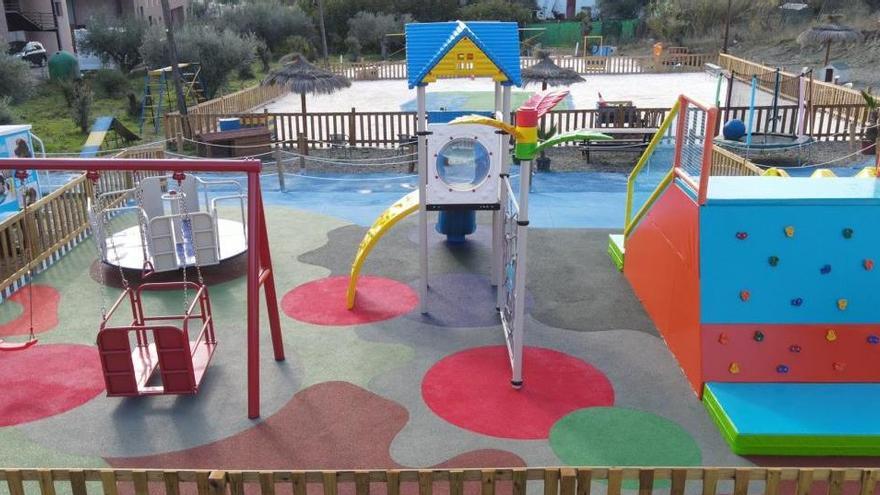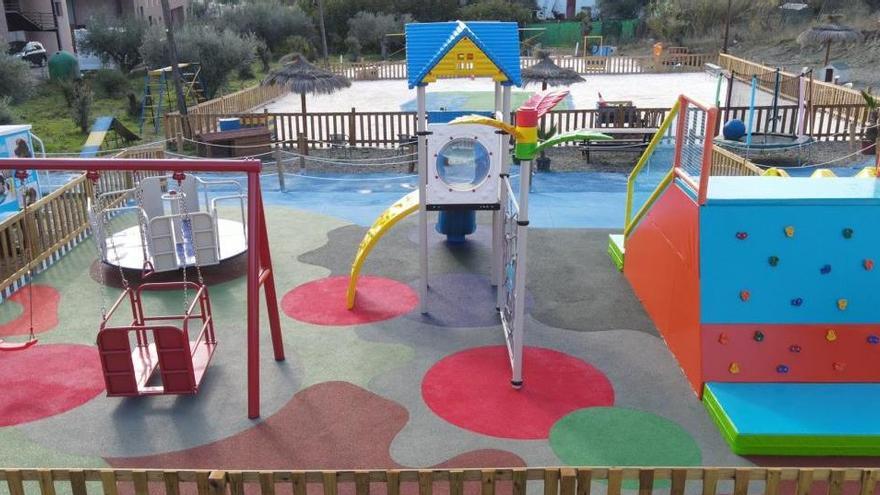 The years of struggle and the commendable work of the Coín Canine Association have borne new fruits and have found the way to continue on a journey that seems long and exciting. If the football simile is used, it has been a goal for the entire squad and there is much left to continue competing. If you use the slang of acting, the last sequences will allow you to continue shooting a beautiful movie with children and dogs. The setting will be a pioneering inclusive park in Malaga, which has been fully paid for by the actress Sara salamo and the footballer Isco Alarcon and "it will allow -when the sanitary circumstances allow it- young people with functional diversity to work in a playful way and play with their friends in the same space".
With such inebriated terms of enthusiasm, the members of this group based in the town of Valle del Guadalhorce and who pay attention to people from all over the province have announced the news. "One of our dreams was to create an inclusive park, open to all people; We did the design of the park and recorded a video to create a financing campaign when, to our surprise, we received a very special call: it was the actress Sara Sálamo, who in addition to giving voice to the video, offered herself together with her partner, Isco Alarcón , to defray the cost of the park ", explain Alberto Martín and Antonio Solano, secretary and president of the Canina Coín Association.
In addition, they explained that "the concrete has been paid by Estructuras Laypa", so "Thanks to them and the companies that support the association on a daily basis with various materials and jobs, this 144-square-meter park is now a reality. It has a swing and carousel suitable for wheelchairs, a climbing wall with two slides and a climbing rope, "they explained about the project that has expanded its facilities.
As they stressed, "the idea is to work on it different objectives such as gross motor skills -coordination, balance, strength, agility, etc.- in a playful way "." The other objective is inclusion, so that boys and girls with, for example, reduced mobility can play with their friends, since it is a park open to all and it is one of the few spaces of these characteristics in the province of Malaga ", they pointed out.
While thanking the City Council of Coín for its continuous support, call on companies, institutions and citizens to continue the campaign Sara Sálamo and Isco Alarcón joined to continue developing the usual task and provide content and activity to the new park.
Nowadays, "the Coín Canine Association works with 16 young people with functional diversity, in addition to carrying out activities with young people with disruptive behaviors and the elderly through the Red Cross, always with the conviction that dog therapy works and is effective ", as Alberto Martín and Antonio Solano recalled alimón.
A fable of children and dogs
There has been an enclave in Coín for more than five years, located behind the La Trocha shopping center, where children and fabled dogs inhabit the pages of a story as real as life itself, in which nothing is easy. And the verb to fight conjugates the path that gives the keys to satisfaction, as in all those things that are really worthwhile. Altruistically, the Coín Canine Association makes possible "dog-assisted therapies for boys and girls with autism spectrum disorders (ASD), maturational delay, cerebral palsy, Down or Asperger's syndrome", according to Alberto Martín.
This expert in dog training speaks on behalf of a multidisciplinary team that includes a therapist, psychologist, speech therapist, doctor, social worker, lawyer and biologist. "We have several therapy dogs. For each group, we use one or the otherIf we need to improve coordination or balance with a child, we use a Labrador retriever, which has many abilities; and if you have to work a calmer activity, a water dog or a German shepherd, which we call blanket dogs, "says this technician in therapies and assisted interventions with dogs.
The work is very broad and takes as a starting point the training classes in which its associates congregate with their pets in an activity that has, among its objectives, to strengthen the relationship with the dog and fight against abandonment. The collective was founded by Antonio José Solano and Alberto Martín as a result of the experience they acquired, in Civil Protection, in rescue work and in the search for missing persons with dogs.
Thus, one of its lines of action is entrusted to the training of dogs so that they accompany people with reduced mobility who live alone and "help them in their day to day", according to Alberto Martín.
"We prepare dogs to pick up objects from the floor or open doors and drawers; the dog also helps them to go out more and, for example, if they drop their wallet and no one is there, with the simple fact that the animal picks it up and gives it to them they will appreciate the detail ", he adds.
The association also carries out exhibitions in educational and social centers throughout Andalusia, in which the benefits that dogs can bring to all types of groups are transmitted.