A goal from En-Nesyri gives Sevilla the derby against Betis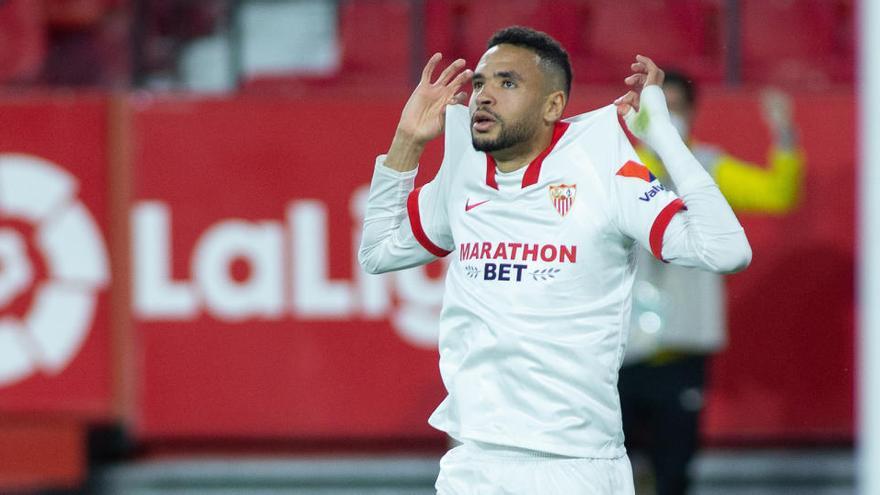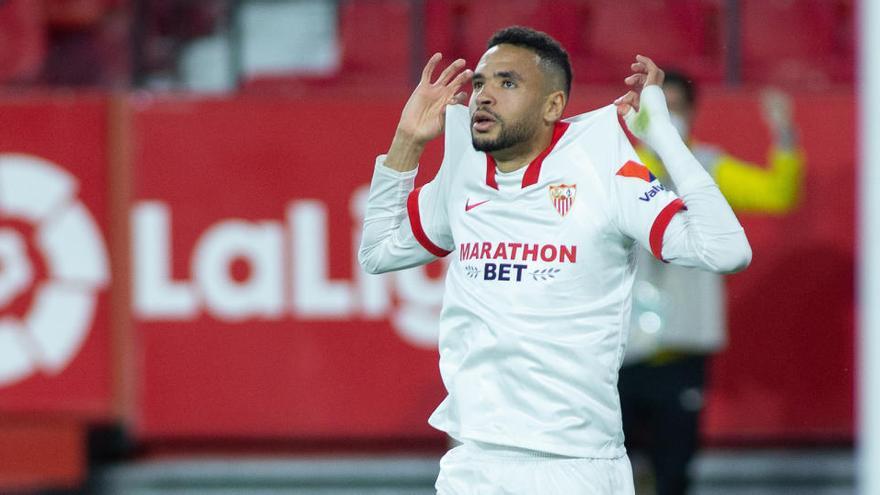 Sevilla won the Sevillian derby 1-0 and consolidates its fourth place – leaving 6 points behind the Real society and 9 to his eternal rival- after a derby with very little football and fear of losing in both teams, which he decided with a good goal at 27 minutes the Moroccan Youssef En-Nesyri, his twentieth goal of the season -14 in the League-.
En-Nesyri resolved a duel of maximum rivalry after a match with few occasions and in which Sevilla won against a Betis who tried after the break, but lacked being more incisive in front of a rival who defended his income well.
In the duel of the eternal Sevillian rivals, with both in the upper zone and the Champions or, at least, Europe at stake, Sevilla bet on Papu Gómez as a down payment along with fellow Argentinian Lucas Ocampos, Suso Fernández and above En-Nesyri, against a Betis that recovered Víctor Ruiz and with Borja Iglesias, on a streak, in point.
Chilean Manuel Pellegrini's team He started with strong pressure at the top, creating problems behind a team from Nervion that had a hard time getting out clearly, trying to steal in dangerous areas, although he did not have many options either because the concentration of both teams prevented misgivings behind.
Sevilla had more the ball, but without verticality. Suso barely appeared, neither the Papu nor Ocampos, What gave Betis air to try to timidly intimidate, yes, Bono, as in a shot by Borja Iglesias at 9 minutes that the Moroccan solved in two times before the arrival, in the second instance, of Canales.
The fight was fierce in the midfield, with both defenses alert to avoid problems, which was verified after the first quarter of an hour in a shot of a dynamic En-Nesyri to the side of the net, while Betis continued to press, but without depth.
The one who did hit it was En-Nesyri after a center behind the back of the Betic rear of the incombustible Jesús Navas, in his twentieth derby, as the Moroccan controlled perfectly with the left, surpassed Joel robles at his exit and scored from a good cross shot 1-0.
This forced the Verdiblancos to row against the current, but their offensive attempts, without excessive clarity, they always died on the edge of the Seville area.
In the resumption, Pellegrini's team started better, with more drive against a condescending Sevilla, perhaps fearful and conservative, which allowed Betis to grow, although, with Channels lost and the very intermittent Frenchman Nabil Fekir, his two main figures, lacked arrival and was not very incisive.
Even so, the Betic team took advantage of the certain negligence of their rival and brought danger to the local goal in two actions by Borja Iglesias, but in the first did not make it to the center of Miranda and in the other he finished off with a heel, loose, and Bono stopped without problems.
With the spaces that Betis left behind, Sevilla emerged and sought to expand their income, but Ocampos ran into Joel Robles and Ivan Rakitic, who had gone out for refreshment with Oliver Torres -then De Jong and Rekik did it-, he shot on goal and Mandi covered him well so that the ball went to a corner.
With the carousel of changes looking for more verticality in your team (Joaquín, Juanmi or William Carvalho), Betis, who saw how En-Nesyri tried shortly after without success, reacted, with conviction but without depth, since, after a goal disallowed by a previous hand, Fekir and Borja Iglesias tried it in the final stretch.
In 88, a failure by Bono and Rekik in the rejection could turn into a draw, but the Brazilian Diego Carlos He saved the goal along the same lines in an example of the good defensive work of a conservative Sevilla, fearful at times and who did not go to the top to sentence the clash with the second.
– Data sheet:
1 – Seville: Bond; Jesús Navas, Koundé, Diego Carlos, Acuña; Jordán, Fernando (Gudelj, m.79); Suso (Óliver Torres, m.67), Papu Gómez (Rakitic, m.67), Ocampos (Rekik, m.86); En-Nesyri (De Jong, m.86).
0 – Betis: Joel Robles; Emerson, Mandi, Víctor Ruiz, Miranda (Álex Moreno, m.78); Guido Rodríguez (William Carvalho, m.78), Guarded (Juanmi, m.64); Ruibal (Joaquín, m.64), Canales, Fekir; Borja Iglesias.
Goal: 1-0, M.27: En-Nesyri.
Referee: Antonio Miguel Mateu Lahoz (C. Valenciano). He admonished the locals Ocampos (m.70), Diego Carlos (m.72) and Jordán (m.88), and the visitors Canales (m.38), Ruibal (m.47), Álex Moreno (m.82) , Joaquín (m.85) and William Carvalho (m.90).
Incidents: Match of the twenty-seventh day of The league Santander, played behind closed doors at the Ramón Sánchez-Pizjuán.