A glucocorticoid could reduce mortality from coronavirus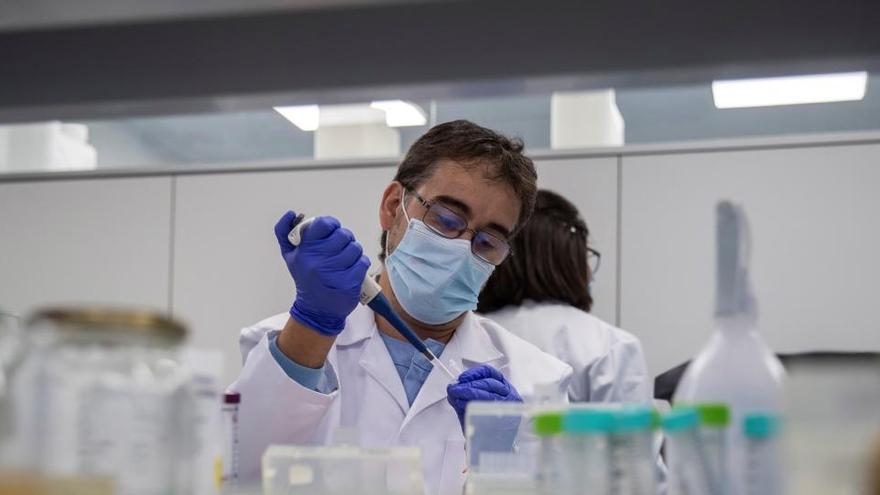 The administration of high doses of a glucocorticoid called methyl prednisolone dramatically decreases mortality and the need for intubation in patients with pneumonia due to Covid-19, according to a study carried out by the Cruces University Hospital, Biocruces Bizkaia, the University of the Basque Country and the CIBERESP biomedical research center.
This study, published in the scientific journal "Plos One", had as its main objective to analyze the effect of a short 3-day course (pulses) of methyl-prednisolone, administered at high doses, in a similar way as is done in diseases inflammatory lung autoimmune, and identify which patients and at what stage of the disease could benefit from this treatment, as informed to Efe sources of the medical investigation in the Hospital of Cruces.
The conclusion of the work is that the administration of pulses of this glococorticoid (a hormone that participates in the regulation of carbohydrate metabolism) at the beginning of the second week of the disease in severe patients with Covid-19, with high inflammatory parameters and decreased oxygen saturation, is "very useful" to avoid deaths and intubations and, therefore, admissions to intensive care units.
The COVID Study Group, made up of health professionals from the Autoimmune Diseases Unit, Internal Medicine, Clinical Epidemiology, Infectious Diseases Unit and Rheumatology of the Cruces University Hospital, under the direction of Guillermo Ruiz Irastorza, participated in the research.
The observational study has included a total of 343 patients with Covid-19 pneumonia admitted to the Internal Medicine and Infectious Diseases services of the Hospital de Cruces during the months of March and April 2020.
The results show a decrease in mortality or in the combined probability of death or intubation of more than 60 percent in patients treated with pulses of methyl prednisolone during the second week after the onset of symptoms, an effect that was observed only in those with elevation of the analytical parameters of inflammation and showing respiratory impairment.
The overall mortality of the series was 7.5%, increasing to 14% in patients with the highest severity profile, figures that are well below that observed in most published studies. On the other hand, only 2% of the patients who did not present analytical data for inflammation died.
In addition, this study has identified a subgroup of patients with Covid-19 pneumonia with good prognosis, those that during the first week of illness do not alter the analytical parameters of inflammation and maintain a good respiratory function, and that they would be susceptible to home follow-up with active surveillance, which could help relieve pressure on hospitals.