A Galician series will recreate the journey and the shipwreck of the Cangas narco-submarine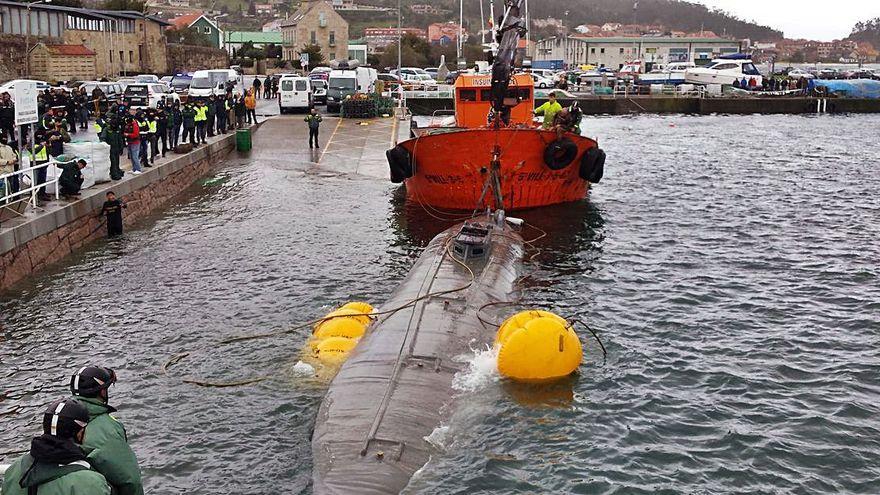 When reality unexpectedly breaks with everything imaginable, we say that it surpasses fiction. And it is precisely this line that inspires creators the most. When in 2019 a narco-submarine ran aground on the coast of Cangas, the legend became a news broadcast live and direct. Specialists in the fight against drug trafficking suspected the existence of these transoceanic transports but had never arrested one. Until a rainy morning in November in the Aldán estuary. The 20-meter-long submersible was carrying 3,200 kilos of cocaine. Six people were arrested, one of them after spending several days hidden in an uninhabited house.
An extraordinary event, a legend that comes true, a shipwreck, tons of drugs and an escape. A first-rate material that shakes the minds of fiction creators. A) Yes, the journey of the Cangas narco-submarine will once again be the stuff of fiction.
Galician audiovisual sources confirm to FARO that Amazon Prime Video Powers a Miniseries focused on the crossing of the submersible that crossed the Atlantic loaded with cocaine. Ficción Producciones, in collaboration with the Galician and Portuguese public channels, as well as the network of autonomous channels of Spain (FORTA), undertake the filming. This, as this newspaper has learned, will start in a month under the orders of Daniel Carparsoro. This director is a great connoisseur of Galician audiovisuals, since he has collaborated on different occasions and successfully with production companies such as Vaca Films.
Knowing Carparsoro's style, direct and fast-paced, everything indicates that the miniseries -although brief- will elevate the pulsations with large doses of action.