A former Caixabank director attributes to Repsol the decision to hire Villarejo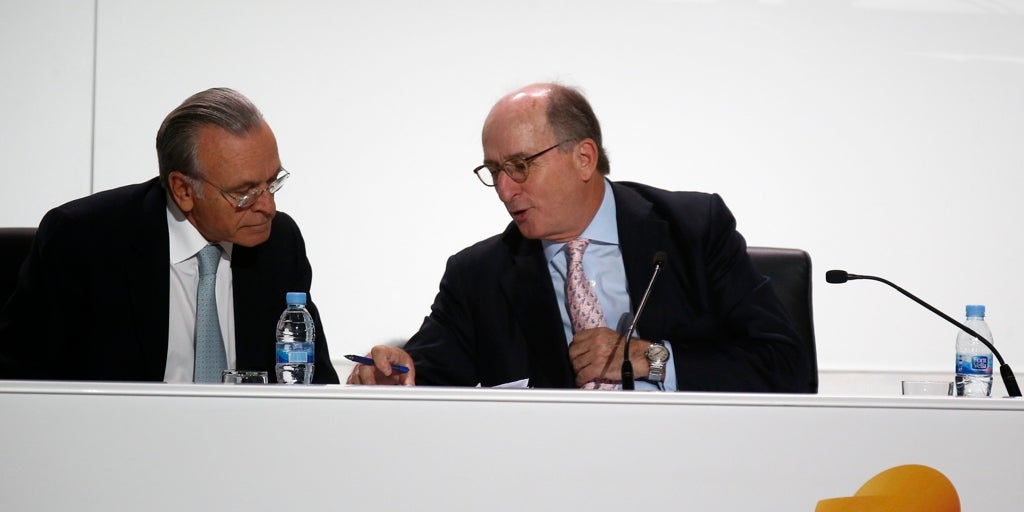 Madrid
Updated:
Keep

The former head of Media at Caixabank Antonio Masanell, under whose command was the entity's Security area, has placed in Repsol the responsibility of contracting with a company of retired commissioner José Manuel Villarejo to investigate the former president of Sacyr Luis del Rivero in order to frustrate the alliance he was plotting with the Mexican oil company Pemex in 2011 and 2012.
As investigated and questions exclusively from Judge Manuel García Castellón, the Anti-Corruption Prosecutor's Office and his own lawyer, the former direct head of the Caixabank Security Chief, the also accused Miguel Ángel Fernández Rancaño, has explained to the National Court that it did not supervise that hiring, as well as the services provided, since everything was already provided by Repsol. It was a joint effort.
In this sense, he has recognized his signature, which appears on an invoice for 75,000 euros but has affected that he stamped it because that was the way to proceed, not because he was in detail of those services provided. However, according to the sources consulted by this newspaper, it has admitted that if Villarejo Cenyt's company had not been registered, they would not have been able to formalize the payments.
A former Repsol director denies instructions from the Board
Regarding the knowledge that his superiors and in particular, the then president of Caixabank, Isidro Fainé, Masanell has given credibility to the statement of Fernández Rancaño, who said that he reported with the president on the assignment to Villarejo, although he has denied having entrusted him to do so. In any case, the former director has insisted that he ignores why the internal investigation of the entity shows that Fernández Rancaño dispatched with other people without mentioning Fainé.
Following Masanell, the former Repsol director Joaquín Urís has declared, who has completely dissociated himself from that assignment to one of the Villarejo companies, as he has said that he did not know the project or the commissioner, and has assured that it had no instructions from the Council or indications of any kind to carry it out.
As noted, the then head of Security for the oil company, the accused Rafael Araujo, did not report on this matter. However, he has acknowledged that he did tell him at the time that they had underway an intelligence project on Pemex and his relationship with Del Rivero and that he could see a photo of a follow-up to a manager of the Mexican oil company.
This Thursday it will be the turn of two other former Repsol executives, Luis Suárez de Lezo, who was secretary of the Board; and Juan de Amunátegui, who held Human Resources responsibility. On the 7th, Isidro Fainé and the president of Repsol, Antonio Brufau, are summoned as investigated in this separate piece of the macrocause on Villarejo called 'Wine'.