A food processor for dogs that prepares express and healthy menus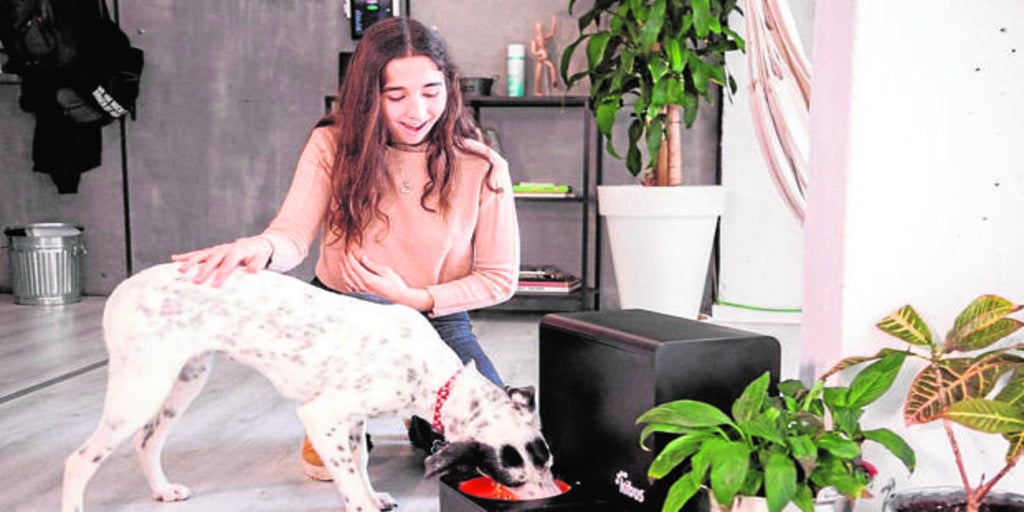 Updated:
Keep

Kitchen robots, with their various names and prices, are already a common element in Spanish homes. With a similar philosophy, the first appliance of this type that prepares menus for dogs without additives or preservatives was born in Spain. Kibus petcare is the company founded by Albert Icart, Marta Arisa and Albert Homs that has designed the 'Kibus', the first device that automatically cooks healthy dog ​​food. The technology they have developed makes it possible to create dishes for man's best friends with natural ingredients consisting of animal protein, fruits, vegetables, and rice or potatoes.
All without having to purchase or refrigerate the food for your pet, because the company has implemented a process that extracts water at low temperature from the food so that it has "a useful life of more than 1 year without the need for a refrigerator or anything, "he says Albert Icart, CEO of the startup, who also explains that with this process the food "maintains all the flavor and the nutrient of the fresh ingredient."
The food is programmed from a mobile app, and by having the packages or bags of dehydrated food and the machine with water, it is only necessary to select the menu and a time. With this information, the machine, connected to Wi-Fi, will be in charge of cooking and serving warm food to our pets, something that the founder assures is a great differential factor.
Albert Icart, one of the founders of Kibus petcare, already knew the pet market thoroughly. His grandfather is the founder of Pinsos Picart, a company that has been manufacturing feed since 1953. Having grown up in that environment, Icart was able to notice a change in trend that was beginning to take place in the sector, which is why it decided to undertake on its own. "People now consider their pets as part of the family. It is no longer the guard dog that was previously in the garden. Now he is one of us ", says the CEO. The trend of 'pet parent' imposes. In this sense, Icart explains that the studies carried out by the startup have concluded that around 50% of Spaniards consider their pet part of the family, and it is these people who want to give them the best possible nutrition and were already looking for alternatives to traditional pet foods (feed and cans) that are ultra-processed.
Kibus is for sale online and through some professional animal health centers for the price of 299 euros. The executive director assures that in the near future it will be possible to rent Kibus through a subscription system for those who do not wish to buy it, and there will also be this new food alternative for cats in the future.