A first school year marked by precipitation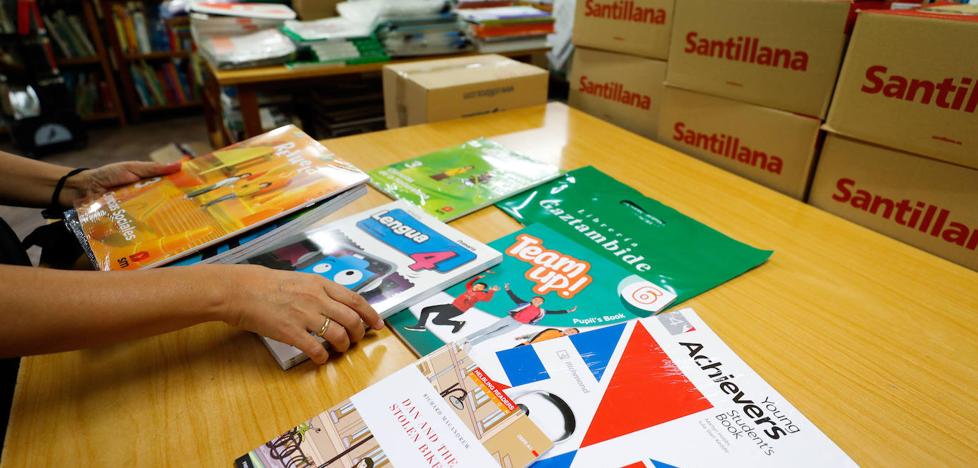 Teachers and centers are organized as they can, with manuals and study plans still held with pins, to be able to implement the Lomloe
Books and study plans prepared on the run and based on drafts from the ministries. Teachers without time to delve into new subjects and teaching methods. And schools and institutes bordering on organizational chaos in some autonomies, with electives still in the air and with difficulties in being able to define schedules or assign subjects to days or hours of having to open their doors. The school year that the Catalan students will inaugurate today, and that on September 12 will be underway throughout Spain, was already quite complicated in itself, because it was a premiere. He is the one chosen to implement the organizational and content changes of the Lomloe in the odd courses of all educational stages, from Infant to Baccalaureate. A job that will be completed next year with peers.
But the slowness of the administrations in defining and publishing the curricula of each stage, the documents that design the subjects that are going to be studied, their content and the weight that they are going to have in the school schedule, are forcing a certain improvisation, «to to implant a Lomloe caught with pins", according to the testimonies collected between teachers and heads of centers.
The Ministry of Education, which is responsible for setting 60% of the new minimum education (50% in autonomies with a co-official language), did not approve its decrees until April 5. The autonomies, in mid-August, had still not published more than half of their resumes. In several, the course will begin without having more than a draft available in some stages, the same with which editors, heads of studies and teachers have managed to plan the course as best they could.
The educational authorities ask for "calm" and clarify that they only aspire to a "gradual" implementation, while the training of teachers is completed and the materials are improved.
The course is loaded with changes at all stages, starting with the way of teaching, away from encyclopedic syllabi, which seeks to provide students with practical skills and knowledge, with the interrelation of subjects and collaborative and project work.
All centers will have a protection coordinator. A teacher who must guarantee that there are and work protocols for early detection and action against bullying, mistreatment, sexual assault or digital extortion, whether they occur in the classroom or in the private sphere. He is the point of reference for the students when it comes to reporting an attack and the link with the authorities and the police. Teachers will also receive training and tools for the early detection of symptoms that alert students to mental disorders and to know how to act in these cases.
Civic and Ethical Values

Primary and ESO students will debut Education in Civic and Ethical Values ​​and will have to decide freely, like those in Baccalaureate, if they want to teach Religion or not (which no longer has an alternative and will not count for the grade). They will also say goodbye to the numerical notes in the transcripts, which will only survive in Baccalaureate (to be able to make the average of selectivity). In spring, the last classic EBAU exam will be held, which from 2024 will be subject to progressive changes.
Students from 3 to 12 years old will begin to receive programming classes (ESO will follow in 2023) and those in odd-numbered Primary courses return to teaching in two-year cycles, they will see how Artistic Teaching is strengthened, how 'Cono ' (Knowledge of the Natural, Social and Cultural Environment) and how reinforcement plans are agreed for students with difficulties.
In ESO, in addition to the evaluation and degree changes already implemented last year to minimize school failure, the itineraries that forced graduates to go either to FP or to Baccalaureate are ended and the Subject of Technology and Digitization (optional in fourth).
First-year Baccalaureate students go from having three study modalities to five and can complete the stage in three years if they are disabled, elite athletes, special cases or if they study a musical career. The offer of subjects is expanded with seven new ones, two in the first and five in the second. From this course those of the General modality can study Economics, Entrepreneurship and Business Activity and those of Music and Performing Arts can choose Choir and Vocal Technique.