A first-person tour of the possibilities of graduate studies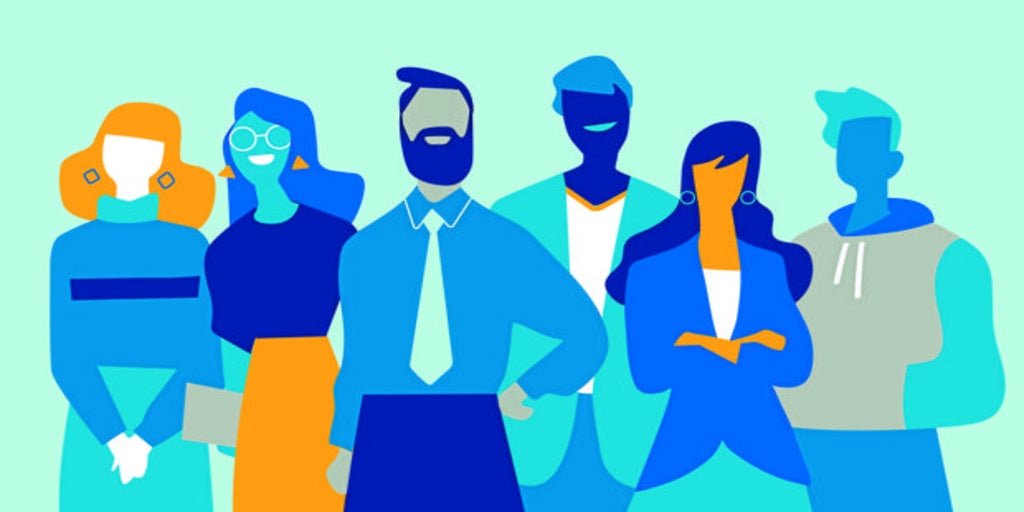 Updated:
Keep

These six profiles, among many examples of graduate studies 'alumni', represent personal bets supported by prestigious institutions. Higher training options, in times of 'long life learning' to find your place in an environment that transcends national borders and that is not limited to a single discipline but, in many cases, to a combination of knowledge and skills, with the technology as a regular travel companion.
Personal-professional journeys with common points, such as the combination of work and study, awareness of the importance of internationalization, the relevance of an adequate theory-practice combination ... All these cases represent success stories as well as effort, from Fernando's first steps in digital marketing to Salvador's new working life, both from classic institutions and at the same time modern due to the rigor of the times. The day to day of his studies transferred, at present, to the exercise of his professions in various parts of the planet, for national and multinational companies.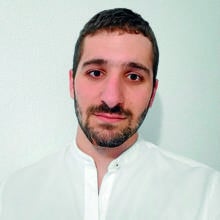 Fernando Castro. Customer Success Manager and CRM analyst. Master in Digital Marketing at CEU San Pablo University
"90% of my teachers were managers"
«In my case, I made a comparison between the masters that were in the panorama and, in the end, based a little on the program and on what I thought the subjects were going to be, I considered that it was the most complete, the one that played more points". A postgraduate degree in which 90% of the professors are directors of national and international companies, who transmit, day by day, real cases.
This is how Fernando decided to embark on the path to employability from the point of view of digital marketing, «from the field of strategy and management to Google Ads, Facebook Ads, everything necessary to work on SEO and SEM ... the truth is that it is a Very complete master's degree and I think it's very worthwhile ».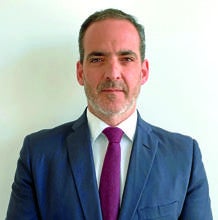 Enrique Piñel. Co-Director of the EMEA Financial Institutions Team - Barclays. Master of Finance in Cunef
"I highlight the practical approach of the classes"
«For family reasons, I was interested in the banking sector from a very young age and therefore I decided to study with a view to this professional career. In 1997, when I finished my degree and while I was doing my military service, I signed up for the first Master of Finance at Cunef, a success due to the quality of the professors (great training and experience in the sector) and because of the very practical approach of their classes ».
After completing the Master's degree, he decided to apply for selection processes in investment banking… «and it was a great surprise that, with no other merit than Cunef's experience, he was accepted by one of the large international investment banks in London, in which I started working in January 1998 ». An entire career.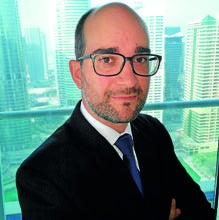 Pedro Amengual.Human Resources Director of the Hotel Me Dubai. Master in International Trade at Esic Business & Marketing School
"You integrate into a multinational environment"
Pedro was trained at the ESIC campus in Zaragoza, where he studied in a 'part-time' format. «I combined work and studies ... it was difficult to combine it, but I have beautiful memories, with the illusion of learning every day and feeling that I was recycling, absorbing knowledge from professors who are company managers».
This master's degree helped him to integrate into a multinational environment like the one he works in now, leading the Human Resources department of an international, multicultural company: «I think that choosing a master's degree and a School is like choosing a school for your child, already that you have to feel identified with the culture and values ​​so that you can be part of it ».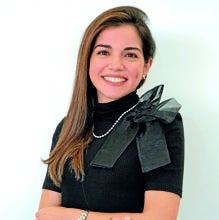 Carol Lake. Senior Technology Manager at Grant Thornton Spain. Master in International Finance at the Institute of Stock Market Studies (IEB)
"It helped me grow to my current position"
After several work experiences, he became interested in investments and financial markets. «I opted for the IEB MIF (specialization in Business Valuation) for its study plan and international projection. In a class at Wharton, on technologies such as 'blockchain', I found the formula to combine my technical-financial background ".
The master's 'networking' stands out as the key to accessing jobs like yours at Grant Thornton Spain (he is responsible for 'blockchain' projects): "I have been growing for three years to my current position in the management team." A whole journey for a professional, in addition, a professor of the Blockchain 101 subject at the MIF.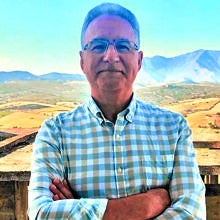 Salvador Zotano. Legal services (own law firm). Master's degree for access to the Legal Profession at the National University of Distance Education (UNED)
"I needed new job options"
Time for reorientation: «At 50, I was left out of the job market, as a result of the severe economic crisis we were experiencing. For the first time in my life, several months unemployed ... the only possibility of reintegration in the labor market was to look for completely different options to those of my previous working life ». A philosopher who decided to 'reset' by studying Law.
"The truth is that, living in a town far from university centers, UNED was the only option to study in a public university with guarantees." Degree in Law, Master ... now he works in his own law firm and is a Data Protection Officer with the Adok certification.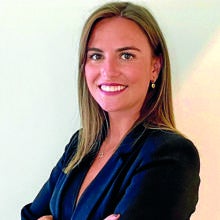 Sonsoles García. Head of Selection for Clifford Chance. Master's Degree in Access to the Legal Profession at Villanueva University
"He told me what life is like for a lawyer"
«The Villanueva University allowed me to complete the International Legal Studies program together with the Master's Degree in Access to the Legal Profession. I chose Berlin ». "In addition," he comments, "without taking weight off the theory, the practical content, very necessary in the practice of law, was developed a lot: simulations of trials in class and, even, creating a company from scratch (a law firm), with everything you need.
An experience that gave us a preview of what the lawyer's life is like outside the classroom. He recommends these studies "because it is wonderful to have professionals of that category, and that they dedicate all the effort it deserves. That they are committed and responsible people with their work.