A first edition in Spanish of Darwin reappears lost in Ciudad Real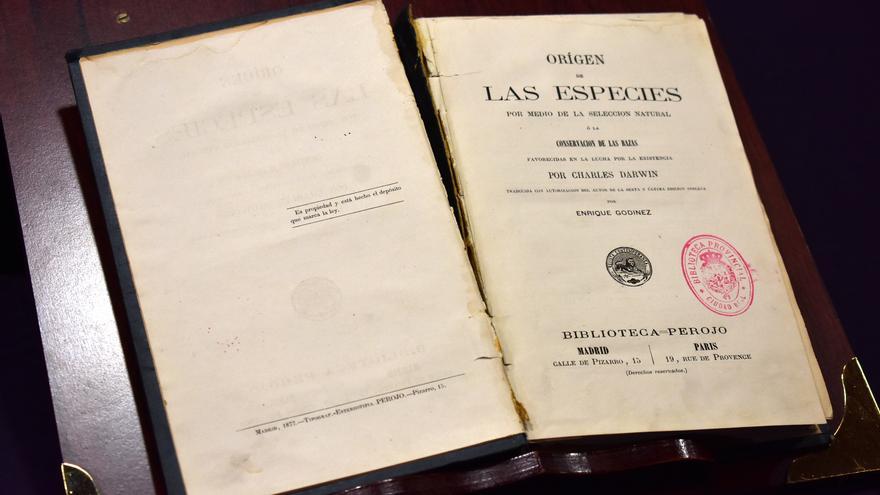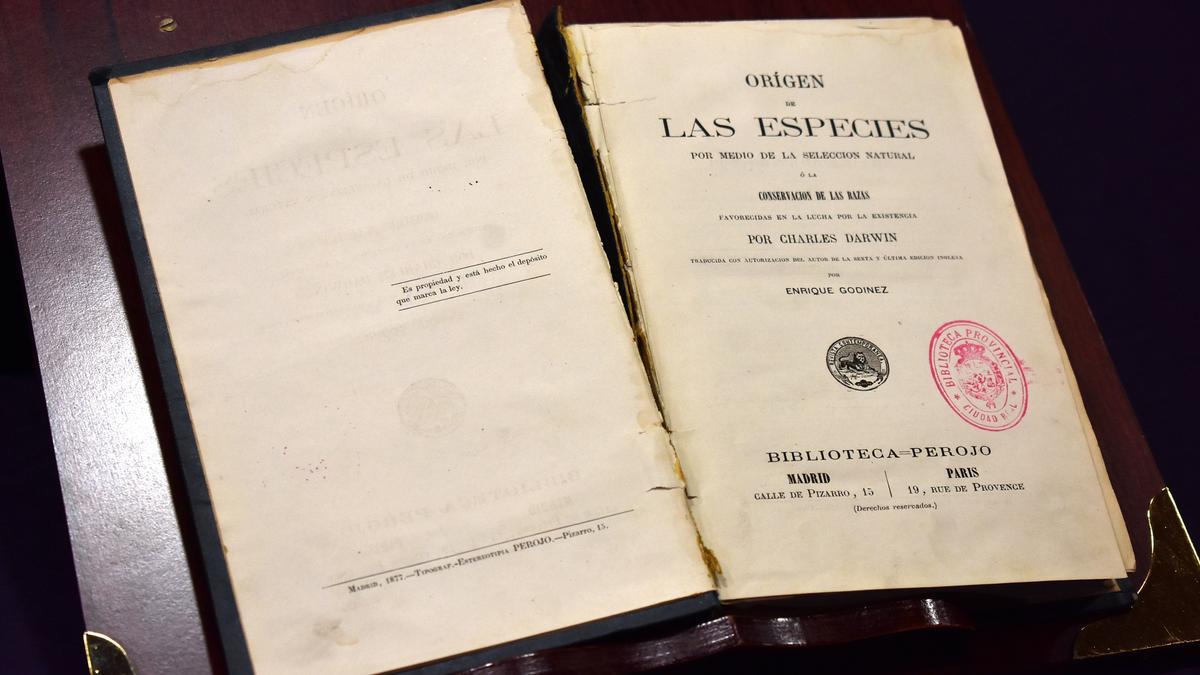 The Civil Guard has recovered a copy of the first edition in Spanish from 'The Origin of Species', by Darwin, which was going to be auctioned online.
This work -edited in Spanish by Enrique Godinez for the Biblioteca Perojo publishing house- had disappeared from the Ciudad Real library at an indeterminate time, supposedly in the Civil War, and had not been heard from again until it appeared on an auction page on the internet.
Godinez obtained authorization to publish the work, which is part of the Spanish documentary heritage, through a letter sent by Darwin himself, which is included in the edition to which the recovered copy belongs.
The director of the public library of the State of Ciudad Real discovered that it was going to be auctioned and alerted the Civil Guard, that initiated an investigation through the Nature Protection Service (Seprona), which has allowed the recovery of the copy and that it was reintegrated this Wednesday to the library center, as said in the ceremony of delivery by the general director of that body of security, María Gámez, according to a statement from the City Council.
The mayor of Ciudad Real, Pilar Zamora, who attended the event together with the Minister of Education, Culture and Sports of Castilla-La Mancha, Rosa Ana Rodríguez, has stated that "This is an important moment for the library and for Ciudad Real."
He thanked the Civil Guard for the effort it has made to recover "one of the jewels of this Library".
"As mayor of Ciudad Real I appreciate the work that the civil guards have done so that this book is in Ciudad Real capital and is in the Library," he said.