A 'First Dates' diner reaction to her date's profession: "I can't cheat on you"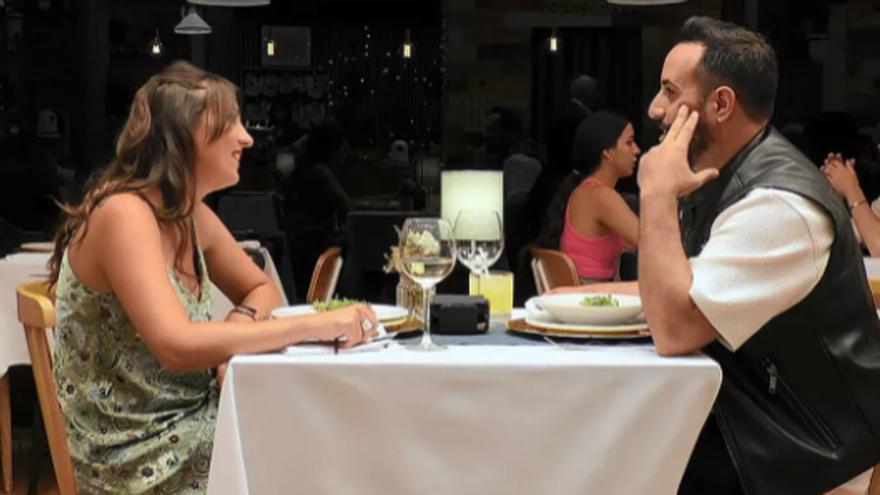 Getting to know each other well on a first date is essential, especially if it is blind. On 'First Dates'Its participants must present themselves after meeting without knowing anything about each other and certain information, such as the profession or the city from which they come, are common, although some of their responses surprise some diners.
This week, the program organized a meeting between Delia and Daniel, two young people wanting to fall in love. One of the topics they discussed at the start of the evening was what they did and the boy confessed to having studied two degrees: "I started in Law because of 'you have to study something' and then I studied criminology."
Daniel, who wore a funny mustache similar to Dalí's, explained that he now works as a criminal lawyer, a profession that caught the attention of Delia who could not avoid a curious reaction: "I can't put the horns on you", He said in reference to the fact that because of his job it could be somewhat difficult to hide information from him.
His response triggered laughter between the two as they came to the conclusion that it is usually difficult to deceive or lie to the boy because of the ability he has to detect the truth derived from the work of his work.