A father and a son die dragged by the Miño river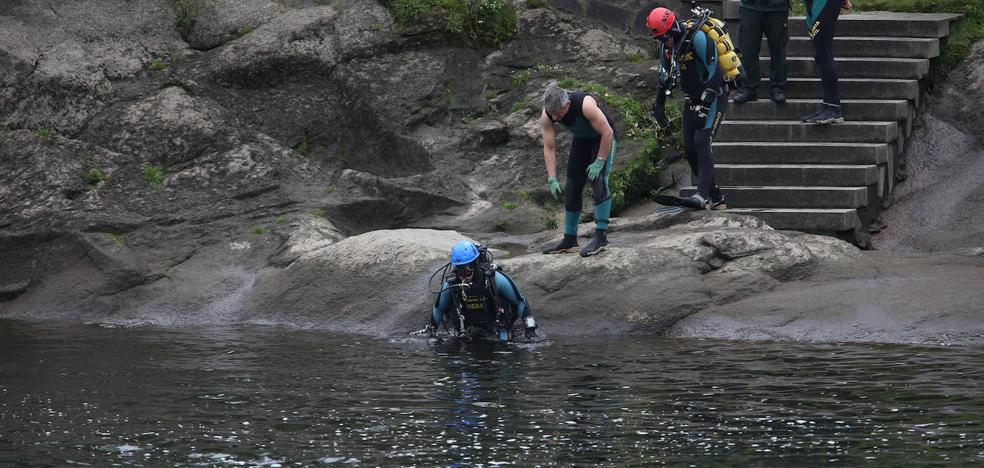 The little boy got into the water after losing a shoe on a river beach of the Miño River as it passed through the Pontevedra town of Arbo and the adult went looking for him
Navy divers located this Sunday the body of a ten-year-old boy who had disappeared late on Saturday afternoon when he was swept away by the current in the Miño River, near the Pontevedra town of Arbo, according to sources from the Civil Guard. The body of his father, who had jumped into the water to look for him, was located shortly after the tragic event.
According to the agents who participated in the rescue tasks, the two deceased were enjoying a walk along a river beach with the whole family, also made up of the mother and another child who did not get into the river. For reasons that are still unknown, the boy dropped a shoe into the water and got into the riverbed to try to recover it, being dragged by the current.
His father came to his aid and was also dragged, although the rescuers managed to get him out of the water shortly after with signs of drowning. However, despite the efforts of the health emergency personnel to revive him, they were unable to do anything to save his life.
The rescue services mobilized two helicopters, Civil Guard patrols, a Navy vessel based in Tui, firefighters from the O Porriño base and other troops. In addition, agents of the Portuguese GNR and volunteer Portuguese firefighters from Melgaço also collaborated in the search for the missing minor, reports Europa Press.
Finally, the searches bore fruit early this Sunday afternoon, with the location of the child's lifeless body by Navy divers. It was about 350 meters downstream from the place where he was washed away, near the aforementioned river beach.
Another deceased child in Malaga

On the other hand, this Sunday the four-year-old boy who was admitted in critical condition at the Maternal and Child Hospital in Malaga died. There he was taken on Saturday afternoon after being found fainted in a swimming pool in the Malaga municipality of Guaro.
The minor was in the Pediatric Intensive Care Unit (ICU) in a critical situation due to drowning. It had been his parents who found him in the pool and notified the emergency services. After a first medical attention, he was evacuated to the hospital.