A family with two children spends three days locked out of South Africa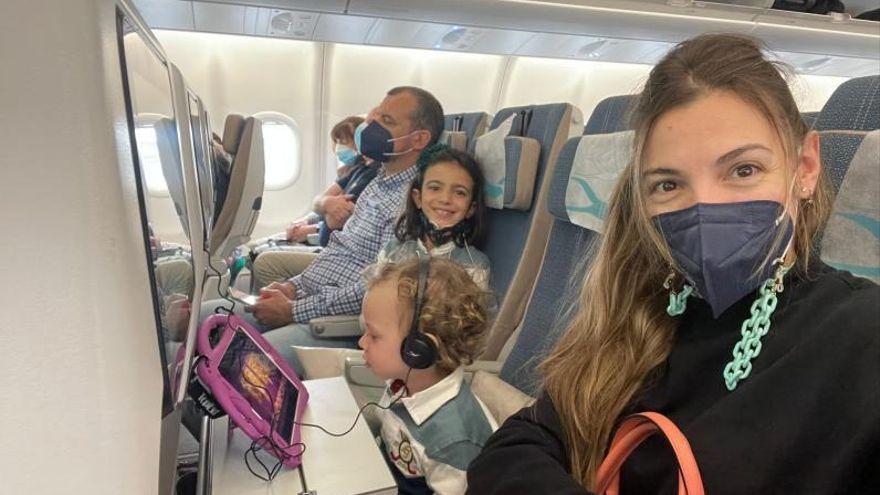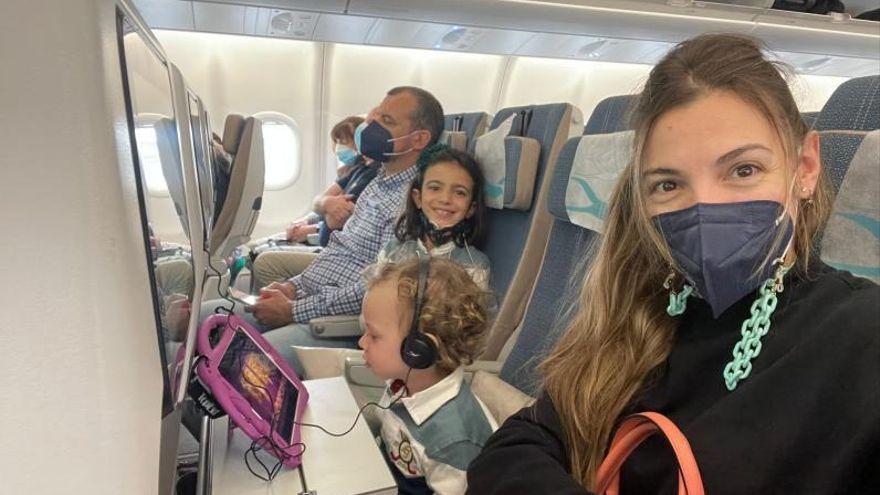 Last Friday Rachel Arias, from Valencia but resident in Johannesburg with her husband and two children aged two and eight years, he and his family went to the Johannesburg airport to go on vacation to Mauritius for a week, and then, on December 3, catch a flight to cap i casal, where they will spend Christmas. Nevertheless, the announcement of the detection of a new variant of SARS-CoV-2 in South Africa, the called omicron, twisted all his plans.
This Monday, from Paris (where her husband is from), she told Lift-EMV a three-day journey that, far from ending up on the island where they were going to spend their vacations, has been characterized by flight cancellations, changes of plans and "an outrageous treatment by the airlines," according to what he told this newspaper.
"We are exhausted"
"If they had warned me that we were not going to be able to enter anywhere because we were coming from South Africa, we would not have left Johannesburg. We have been traveling the world for three days with two children, we are exhausted", he already told at his in-laws' house. This Tuesday or Wednesday they will fly, this time, yes, to Valencia, where they hope to stay for the holidays.
"We arrived at the airport and once in the check-in queue everything exploded. It was crazy. Flights began to be canceled and people ran from one place to another"After a night of waiting, on Saturday they were able to fly to Mauritius, but on the condition that they would have to confine themselves." We thought maybe from there we could fly to Europe so we said yes. "
However, upon landing, they were kept "from five in the afternoon until three in the morning in the baggage claim area without giving us a solution, as they would not let us leave the airport." "In the end they offered us to go to a state hotel but we got a flight to Paris, we have just arrived, but we know that other fellow travelers are confined to Mauritius. "
Now, after all this "improvised adventure", Raquel you plan to report the company for the treatment received, "With two minors, they didn't give us a glass of water for hours." A totally unexpected journey, because in South Africa, there is not (for the moment) so much alarm around the omicron variant, according to Raquel. "We do not understand why all this commotion is being made. Many countries have vetoed South Africa without having more information. If omicron has been discovered - which, as far as we know, does not carry more serious symptoms - it is because of the powerful laboratories available to detect it, "says the Valencian.
Angela Hernández, a young woman from Burjassot, who is doing her master's internship in Cape Town, South Africa, has the same perspective. "Here there is no talk of the new variant, I have heard from the European media, for the moment the president has not raised the level of alarm and no one is concerned about this issue," he adds.
Opacity
Cristina and Viviana, also residents of South Africa, point out that "there is a totally unjustified social alarm." They say that this "chaos" is only reflected in the European media. "Yesterday President Ramaphosa asked Europe to lower tensions," says Viviana. Of course, "we are concerned about the lack of flights and official information", an opacity that has already affected Viviana, who was going to come to Spain at Christmas and her flight has been canceled.
For her part, Cristina, sentenced that "here everything is very controlled, the rules have not been hardened and the blockade of tourism is not understood." In addition, Cristina points out that "that this variant has been discovered in South Africa, it only speaks of how advanced its laboratories are, and even so, they are penalized internationally (something that South Africa is already very accustomed to, but that continues to live with a lot of anger and helplessness) ", he concludes.
The Superior Court of Justice of the Valencian Community has approved the passport requirement covid to be able to access restaurants, bars and leisure establishments of the Valencian Community, as well as to residences, hospitals, music festivals and events of more than 500 people. The Consell already announced last week its intention to launch the covid certificate and today the TSJ has given its approval. The covid certificate will come into force the day after it is published in the Official Gazette of the Generalitat Valenciana and, in principle, will be valid for 30 days. The covid passport, which has triggered the coronavirus vaccination data again, will come into force when the Valencian Community is about to face the December bridge with the worst infection data since August. Follow on Lift-EMV the last minute of the covid passport and the new Omicron variant of the coronavirus in Valencia, Alicante and Castelló.