A family reunion leaves 10 coronavirus infections in Gran Canaria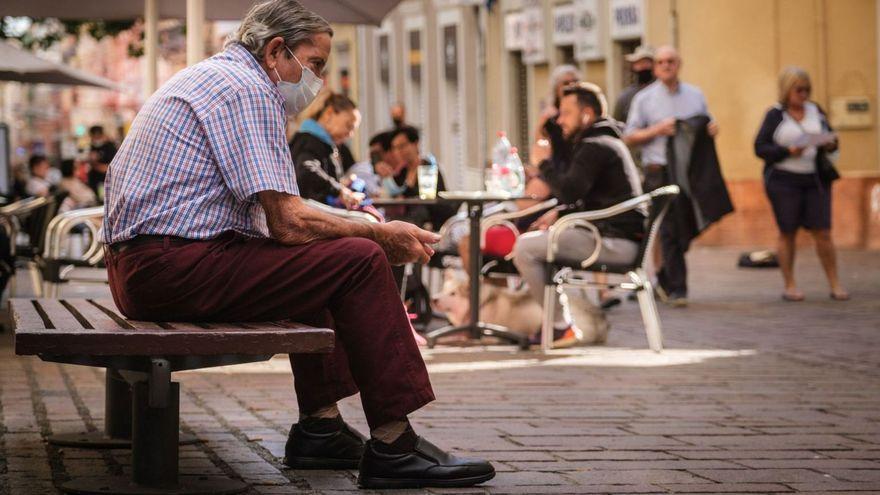 By area in which they have occurred, 42 are social, 36 family, 18 work, 13 educational, five sports, four health, one in a socially vulnerable group and one in a student residence.
The more numerous shoots, and that exceed the figure of 10 cases, there are four: one reported among socially vulnerable groups in Tenerife with 19 affected, one work with 14 infected in a restaurant establishment in Fuerteventura, one health reported at the University Hospital of the Canary Islands (Tenerife) , with 12 infected between patients and workers, and a family member in Gran Canaria that affects 10 people. This week, most outbreaks typically have 3-7 cases.
Of the social shoots Outstanding, for more numerous, one produced in a nightlife venue in Gran Canaria that has eight associated cases and one reported, also in Gran Canaria, on a cruise ship with two passengers and four infected crew members.
The family outbreaks, all reported between families of different addresses, oscillate between three and seven associated cases, except for the aforementioned 10 positives in Gran Canaria.
Also they job outbreaks They have between three and six associated cases, except for the one already mentioned, produced in a restaurant establishment in Fuerteventura with 14 positives.
All 13 educational shoots They range between 3 and 6 cases, except for two in Gran Canaria with nine and seven positive. The rest of the educational shoots are distributed by islands as follows: five in Gran Canaria, five in Tenerife and one in La Gomera.
Regarding the sports shoots, one, with labor ramification, has been reported in Tenerife and has three cases, another linked to water polo has six people affected in Gran Canaria, one in Tenerife with six positives associated with volleyball, one in Gran Canaria with six cases in a team of football and another in Tenerife with three affected people also linked to football.
The four health outbreaks have been reported in the HUC, already mentioned above, with 12 infected, in Quirónsalud of Costa Adeje with six workers, in the Insular-Maternal-Infant University Hospital Complex, in Gran Canaria, with three cases and in Hospiten Sur, in Tenerife, with three infected workers.
The outbreak reported in a student residence in Gran Canaria affects seven people.
Old outbreaks: one with 336 cases linked to nightlife
Twelve old outbreaks are also being monitored, among which, as one of the most numerous, stands out, one associated with a nightlife venue in Tenerife notified two weeks ago that already affects 336 people with cases on other islands; another social also reported in a nightlife venue in Tenerife that already has 89 people affected, a social one reported in a nightlife venue in El Hierro with 21 cases and a social health one in Gran Canaria that already has 30 infected people.