A family from Valencia asks for help to pay for their daughter's mobility treatment in the US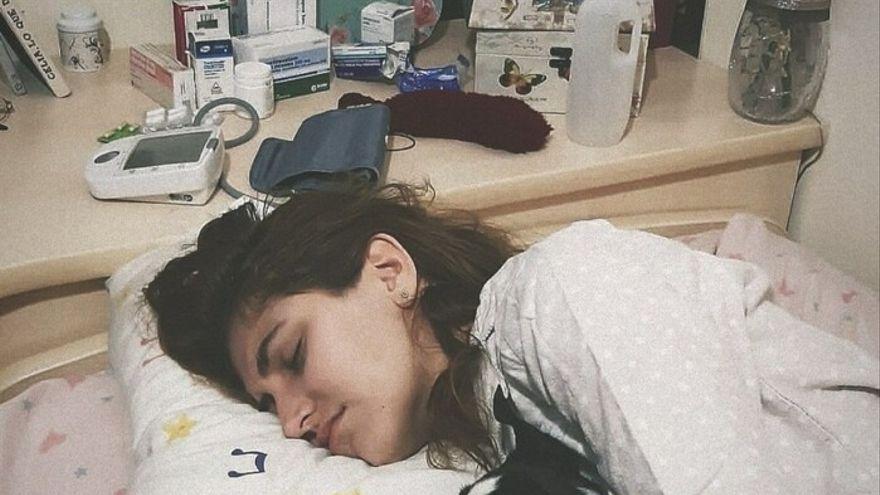 Some Parents from the Valencian town of Torrent seek help to finance mobility treatment for their daughter Lucia, 19, in the United States, through a platform of 'crowdfunding'.
"For ten years, Lucía has suffered from torture that does not end: she has pain every day, day and night and every week," the parents write in the message to collect fundraising on GoFundMe for get treatment in Arkansas, south of USA, during summer.
When she was 11 years old, Lucia suffered a fall where she hit her knee. This led him to suffer a strange diseaseReflex sympathetic dystrophy, which in turn led to torsional dystonia with myoclonus (convulsive movement disorders).
"Can you imagine living like this? It is horrible … In fact to tell you that said syndrome is referred to as 'the suicide disease' ", says his mother, Mercedes Roncero.
In order to heal, Lucía requires a very specific treatment that in Spain has not given the expected results, so they had to look for one outside the country.
"Lucia has lost her life lying down all day, screaming and crying because of pain, insomnia and taking medications that a child should not take"
Through this program try to restore the central nervous system, which reduces pain and increases mobility in many patients with this brain dysfunction, who "for the first time are noticing an improvement."
However, parents are aware that this solution entails an economic expense that they cannot access, because in addition to the treatment they must pay for the banknotes. plane, the stay or the transport.
"Lucia has lost her life lying all day, screaming and crying because of the pain, insomnia and taking medications that a child should not take ", her parents add in a call to solidarity:" We need your help to change our daughter's life. "