A family earns three tenths of Gordo after three years without income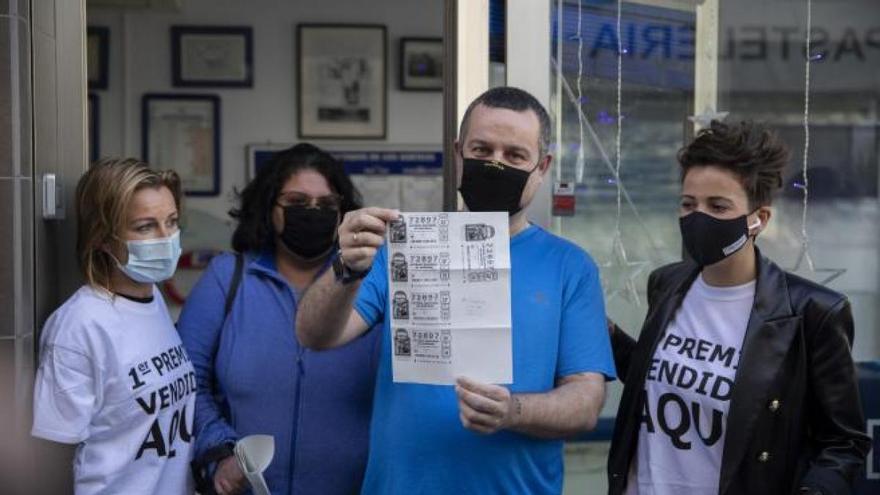 He Christmas Giveaway always leaves us curious, pleasant stories and that, sometimes, they make us tear a tear. On this occasion, the money from the jackpot has gone to some who really needed it, even more so this complicated year.
The fat man, 72897, fell among other sites in the town of Punta Umbría (Huelva). From here he is one of the protagonists of the raffle and that he has won 1.2 million euros after buying three tenths in the Avenida de Andalucía in the town. This money will be especially good for them, since the family had been without income for three years as they had no job, he informs Europa Press.
Emiliano Martin, one of the winners, is an electronic technician but has been unemployed for three years. The reason, emotional: his 'job' is to take care of his wife, who suffers from a rare disease. As he assures the agency, this money will come in "great" for them, both to seek treatment and to travel when possible.
How the tenth arrived
Emiliano told Europa Press that it was his father-in-law who bought the tickets: in summer and a total of five, of which three were for his family and another two for Madrid. At the same time, he has indicated that it was precisely thanks to him that they have been able to survive during these years without a job.
Along with them, a son who still does not believe that they have received such a sum of money and that the first thing he has done was "go to the bank", so he no longer has the tickets, but "a photocopy with the stamp from the bank, they are on deposit. "
For his part, his wife, Irene Dominguez, has been "very happy and euphoric." Aware that they have received a large sum of money, he affirms that what he would like to do most in the first place is travel. A wish that, for the moment, will have to wait due to the current situation.