A fake fashion magazine helped 24 victims of sexist violence denounce | Valencian Community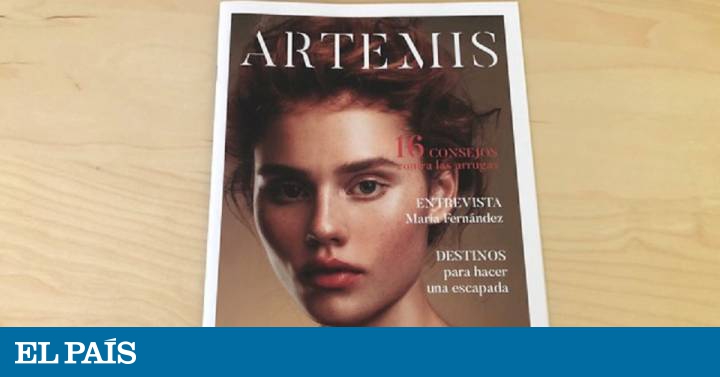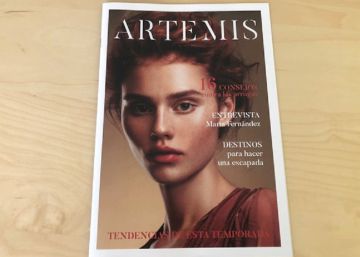 A fake women's magazine camouflaged a guide against abuse. That has been the unorthodox method with which the municipality of Dénia has managed to uncover new cases of sexist violence. 70 copies of this fake fashion and travel magazine have circulated for almost two years in 18 establishments frequented by women from the municipality of Alicante, which have served for 24 women who had never denounced to ask for help.
It was not another publication: a report on how to succeed on Instagram actually taught how to find out if they were monitored on social networks by their partners and how to avoid it; another article dedicated to the 10 best destinations for getaways advised how to leave home in case of danger; and the interview with a known person actually hid testimonies of other victims who broke the chains. And so the rest of the pages of a magazine that at this point there is no trace.
The Local Police of Denia and its unit against gender violence, Artemis, presented this week, on the occasion of the international day against gender violence, the results of a pilot experience that has been kept secret so far for the safety of the victims.
Eva Gadea, coordinator of the Artemis Unit, explains that information leaflets against abuse do not work because, unlike calls to 016, they leave a trail. "Women take them for fear of taking them home and the aggressor discovers them and retaliates. Or simply because they are not aware that they are victims."
The City Council commissioned the creative agency Sapristi to design a poster for the international day against gender-based violence and creatives came up with a different format. They proposed a publication that formally looked like a fashion magazine but contained inside information on where to go, useful phones and other advice. "It was a format with more possibilities than brochures to use," explains Alfred Pavia, creative director of the agency.
A total of 24 women called Artemis in just over a year and a half that the experience lasted. two filed a complaint and the rest referred them to Women's Center to help them out of the cycle of violence. "In the end, what we want is not only the complaints, but also that the women are aware of the problem and take action," explains Gadea. The victims do not identify psychological abuse with everyday gestures by their partner, as they control their mobile phone or tell them how they can or can not dress, increasingly frequent gestures among teenagers.
Many of the people involved in making this experience bigger have worked for free on a project that began four years ago. It is a unique initiative but there have been others with a similar objective, such as the one that was done in Brazil, where there was a campaign to detect bruises on the skin and trained tattoo artists, professionals who are just a inch from the skin, which helped to identify possible cases of abuse.
José Martínez Espasa, chief commissioner of the Dénia Local Police, adds that the idea arose in line with the detection of new cases, or because they are not fully aware that they suffer gender violence or had not externalized it. "We wanted to show them that there were resources at their disposal and that entering the aid and assistance circuit was not difficult," he says.
The great reception of the initiative has allowed the project to continue expanding the number and type of establishments willing to collaborate with this cause. Of course, the design of the magazine has been completely modified to continue guaranteeing the safety of the victims. In addition, the Artemis Unit has presented the project to police stations in other locations, which have already shown interest in implementing it in view of the good results obtained.
The project, led by the Department of Citizen Protection, wanted to reach the victims, provide them with information, and above all, favor the complaint given that 80% of the women killed had not previously reported.