A drawing by Picasso that disappeared a century ago goes up for auction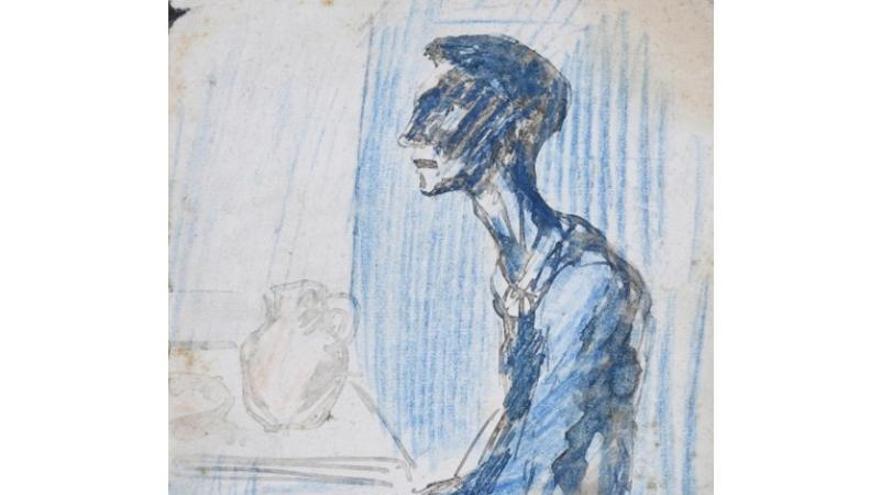 The Subarna house has announced that on October 7 it will auction an original and signed drawing of Pablo Ruiz Picasso from around 1900-1903 by a starting price of 40,000 euros and a sale estimate of 100,000 euros.
As the auction house has explained to Europa Press, it is a preparatory work for the famous'The food of the blind', currently located in the MET of New York. From Subarna they have indicated that both public and private institutions will be able to bid for the work.
"It is a transcendental work in the trajectory of the Malaga painter and, more specifically, of his blue stage, one of the best known to the public ", has pointed out the expert Juan Carlos Bejarano. Subarna has indicated that this work belongs to an individual who claimed to have a Picassian work.
"When it comes to big names, in general and at first they tend to distrust, since usually it is either reproductions or copies. However, when seeing it in nature, the first impression was positive, given the security of the line and the signature, "Bejarano said.
"In addition, the support was a postcard, a humble and reused material, very much in keeping with the poverty in which Picasso was immersed during those years.: It only remained to verify if the work appeared reproduced in the famous and encyclopedic catalog raisonné of Zervos, and so it was, "he added.
Subsequent studies have revealed that it is a work closely related to Barcelona, where I would run this piece. In addition, it is a work that was surely carried out then, in August 1903, in Tiana (Barcelona), where he was staying at the house of the Reventós family.
By dates and location, Consequently, it is one of the few creations from his blue period made in Barcelona and which still existed in private Barcelona collections. This drawing had been considered lost for almost 100 years.
A relevant detail is that the signature that appears on the Zervos reproduction differs completely from that of the drawing that appeared today. At some point someone who was not the author of the drawing left a false signature in the lower right corner.
However, the first owners of the work, the Junyer-Vidal brothers, close friends of the Malaga painter and owners of an important collection of his work --among them, some drawings, like this one-, Picasso was asked, probably in the late 1950s or early 1960s, to sign the work himself (as he did with other of his creations), proceeding to eliminate the previous one.
Proof that it is the same drawing is that the slight presence of that first signature can still be slightly perceived, close to the most recent and authentic. This is the first time that the work has been shown to the public in color, with Picasso's handwritten signature.