A dozen provinces are on alert for heat and temperatures above 35 degrees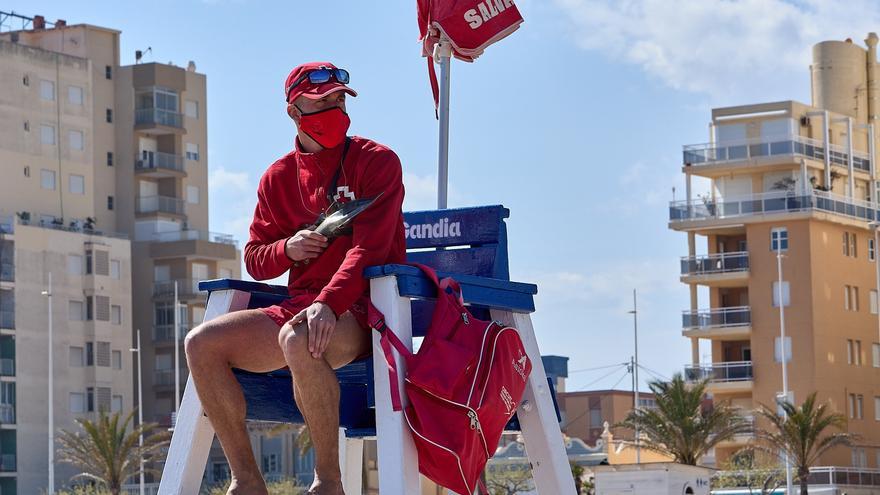 A total of Ten Spanish provinces, from six autonomous communities, are this Tuesday, August 10, on a yellow warning for maximum temperatures, as reported by the State Meteorological Agency (AEMET).
Specifically, in Andalusia they are at significant risk due to the heat in Córdoba, Granada and Jaén; in Aragon, Huesca and Zaragoza; in the Balearic Islands, Mallorca; in Castilla-La Mancha, Toledo, Albacete and Cuenca; in Catalonia, Lleida; and in the Community of Madrid, the metropolitan areas, Alcalá de Henares, the south, Vegas and the west.
The cities that will reach or exceed 35 degrees this Tuesday Celsius are Albacete, Badajoz, Cáceres, Ciudad Real, Córdoba, Cuenca, Granada, Guadalajara, Jaén, Madrid, Murcia, Palma, Pamplona, ​​Seville, Toledo, Zamora and Zaragoza.
The sky will be slightly cloudy this Tuesday at the beginning of the day in most of the Peninsula and the Balearic Islands, except for some cloudy intervals in Galicia and the Cantabrian Sea, and with the possibility of some light rain in the Strait area and Melilla.
Nevertheless, cloudy intervals during the day will increase, especially of medium and high clouds and with evolutionary cloudiness, in the eastern half of the peninsula and the Balearic Islands, with the possibility of a shower or storm, generally weak and isolated, in inland areas, mainly in the large mountain systems. In the Canary Islands there will be cloudy intervals, without ruling out some weak precipitation in the islands of greater relief.
The AEMET warns of the possibility of morning fogs in Galicia and Cantabrian Sea, Strait and Alboran, and haze in the southeastern half of the peninsula and the Balearic Islands.
The winds will blow from the north in the coast of Galicia and the Canary Islands, and from the east in the southern half of the Mediterranean area and the Balearic Islands, with moderate Levante in the Strait. Variable slacks in the rest.