A double disc recovers the first four albums of Rocío Jurado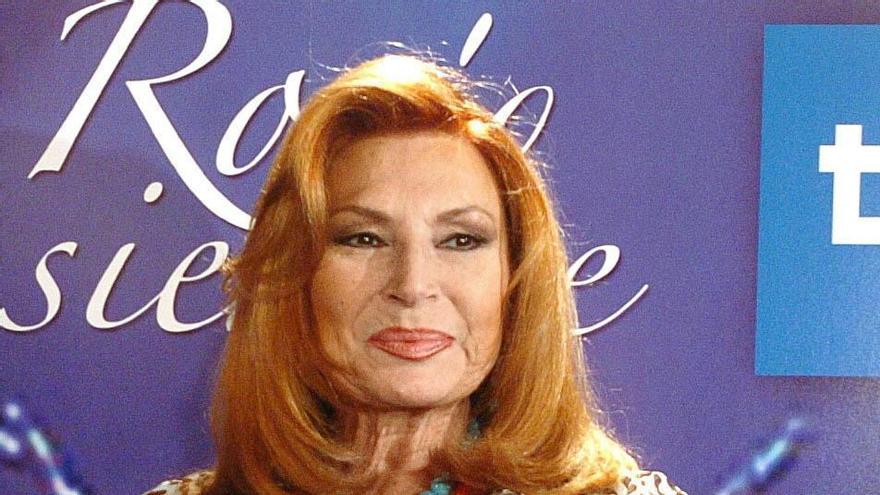 Under the title 'Origins', Sony Music will release on April 30 a double CD that brings together the repertoire of the first four albums of Rocío Jurado, all of them recorded for the Columbia label in "the prelude to its glory days," according to the press release. There appear his versions of classics of the copla like 'Tattoo 'u' green eyes', recorded as part of the soundtrack of the film 'Proceso a una estrella' (1966), by Rafael J. Salvia, after which he followed his second LP, entitled with his name in 1969 with flamenco guidelines.
'Un carnation' (1971), the third, included the song by Juan Solano of the same name, as well as songs such as 'Amor Gitano' by José Feliciano or 'With arms crossed' by Leo Dan, which allowed her to begin to feel her versatility and skill in what years later came to be called 'Spanish ballads'. All of this will come together on his fourth album, 'Soy de España' (1973), in which he featured composers, arrangers and regular producers in the pop world of the time.
Thirty-three albums, from the aforementioned 'Process to a star' (1967) to 'Rocío … siempre' (2006), marked the almost 40-year record career of the Cadiz diva, who died prematurely in 2006 with the nickname of ' the biggest 'and after dispatching while alive 16 million copies worldwide. Since then there have been launches around his figure, such as the recopilatorio 'Esencial Rocío Jurado', edited by Sony Music on the 10th anniversary of her death, or the show 'What would I not give to be Rocío Jurado', created by her daughter, Rocío Carrasco, and presented just before the outbreak of the pandemic in January 2020.