A doctor who works in Manacor participates in an anti-vaccination protest: "They will not give the immunity that touches"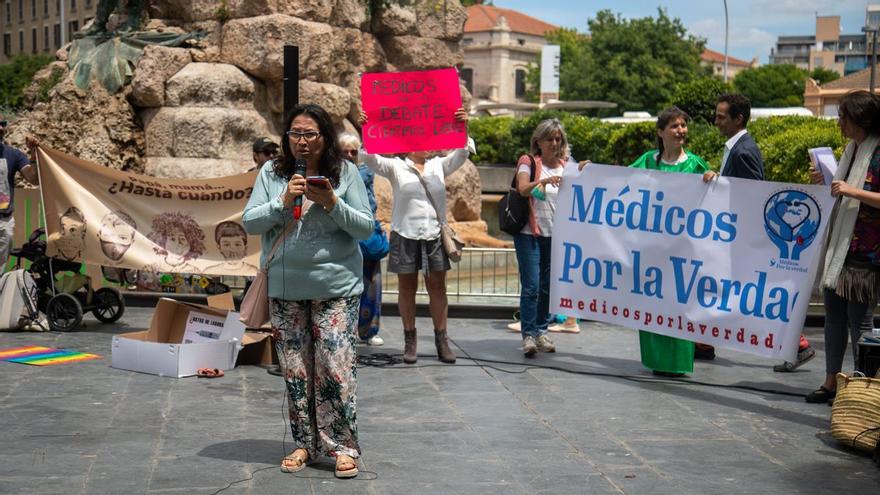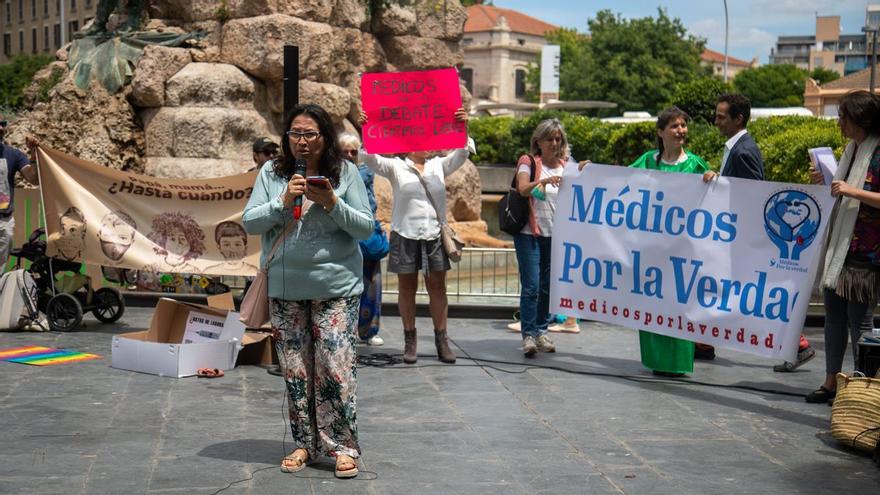 "The two comrades have our respect, admiration and gratitude for the courage to demonstrate with integrity and following the dictates of their conscience. Warning about drastic measures that have led us as a country at the head of mortality per million inhabitants of the declared pandemic", Rodríguez has proclaimed in reference to Angel Ruiz-Valdepeñas, who worked in Formentera, already Nadiya Popel, who worked in Menorca. The Galician family doctor has also attended Natalia Prego, one of the most recognizable faces of denial in Spain.
"The decision to suspend their employment and salary will be seen in the courts. But the highest court, the most severe, will be that of their conscience"Rodríguez has emphasized before fifty people summoned by a denialist telegram channel in the Balearic Islands. The attendees wanted to take their protest in front of the Ministry of Health, but they had to settle in the center of Plaza España for some pruning work.
"I work in a residence in Manacor and thank God we have not had cases of covid since the pandemic started. But it is sad when you see a child scream when they put the swab in his nose and that child complains of pain. We know they are doing things wrong because the rate of school-age infections is minimal, "she asserted, interrupted by shouts of" brave "that came out of the public. "Investigate and be open to new teachings that say that vaccines will not give the immunity it touches", has underlined.
There have been kisses, hugs, a collective meditation and practically no one with a mask. "My children want to breathe freely" or "End of the health dictatorship" were some of the messages that were read during a protest that was also attended by minors. Half a dozen agents of the National Police have observed the act from a distance, but have chosen not to propose sanctions to those who did not wear a mask.
The Balearic Medical Association (COMIB) It is the accredited body to expedite Rodríguez in case it considers that his statements violate its Code of Ethics and Medical Deontology.
During the act the sanctioned doctors have demanded to the Minister of Health, Patricia Gómez, "a scientific debate" on the coronavirus. Ruiz-Valdepeñas has asked him "to show that vaccination makes sense."
In November he questioned the confinement of Manacor
Doctor Marcela Rodríguez already caused a controversy in November, when in an interview with the digital 'ManacorComarcal', she attributed the confinement of the Llevant town to political and non-health reasons, in addition to questioning the statistics of infected and deceased that endorsed that measure . A score of doctors from the Manacor Hospital replied with a harsh letter.