A doctor from the Insular de Gran Canaria tells of the experience of an infected person who had to be sedated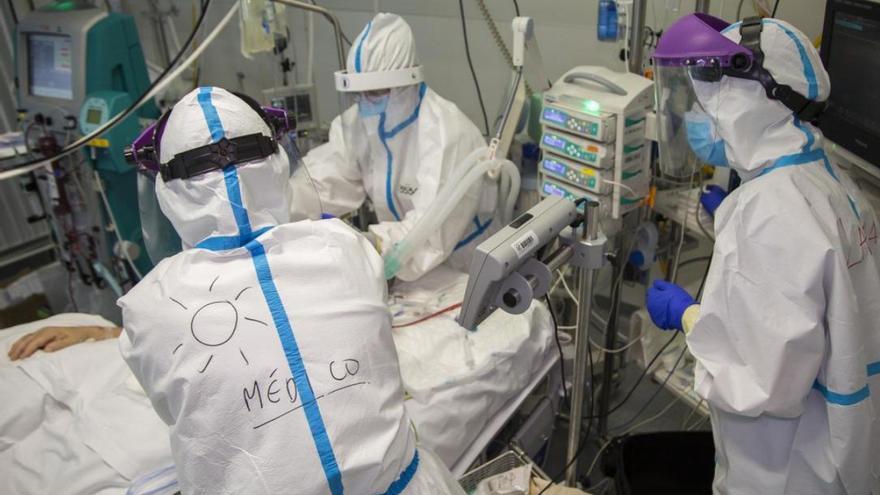 Gran canaria is living the fifth wave a few weeks behind Tenerife. Hence, while Tenerife hospitals are beginning to find respite in the huge sanitary saturation who are suffering, for the people of Gran Canaria the hospitalization curve does not stop growing.
This Saturday, August 7, there are about 94 people in intensive care (ICU) as a cause of Covid-19. Of those infected, 53 are in Tenerife; 37 are in Gran Canaria; three remain admitted to Fuerteventura; and one more on La Palma.
In the last hours, the Intensive Care Physician at the Hospital Insular de Gran Canaria, Domingo González, published a video on his social networks in which he relates the case of a patient who had to intubate in the intensive care unit as a result of the coronavirus. In this way, he fulfills a promise that he made to the affected person to make the population aware of the consequences of the virus.
"Before sedating him I promised to make this video to convey that they get vaccinated"González tells about the patient who was admitted to the Insular this Friday, August 6, with bilateral pneumonia as a result of the infection of the Covid-19, but a day later, he had to be sedated and put on a respirator.
The infected had not been vaccinated "out of fear" and asked the health worker to tell Canarian society his case to raise awareness among citizens. "He has been an example of what not to do," he adds.
González warns that the UCIS, not only of the Insular, are full of positives in coronavirus "not vaccinated for fear of the negative effects of the vaccine".
And it is that, risk of an unvaccinated person entering the ICU when contracting the Delta variant is four to five times higher than with her first cousins. This has been confirmed by various studies carried out in Canada, Singapore and Scotland, which suggest that this variant is not only more likely to leave a greater number of hospitalizations in its wake, they also conclude that it can escape the immune response with just a dose of the vaccine and that it has a greater capacity than the Alpha variant to reinfect 6 months after suffering the disease for the first time.
The doctor from Gran Canaria highlights that the patients in the Insular ICU were not deniers, but they were influenced by their ideas. "We are not aware of the damage that can be done with false ideas. People are playing with people's lives and their health", ends.