A dinner to savor the music and listen to the cooking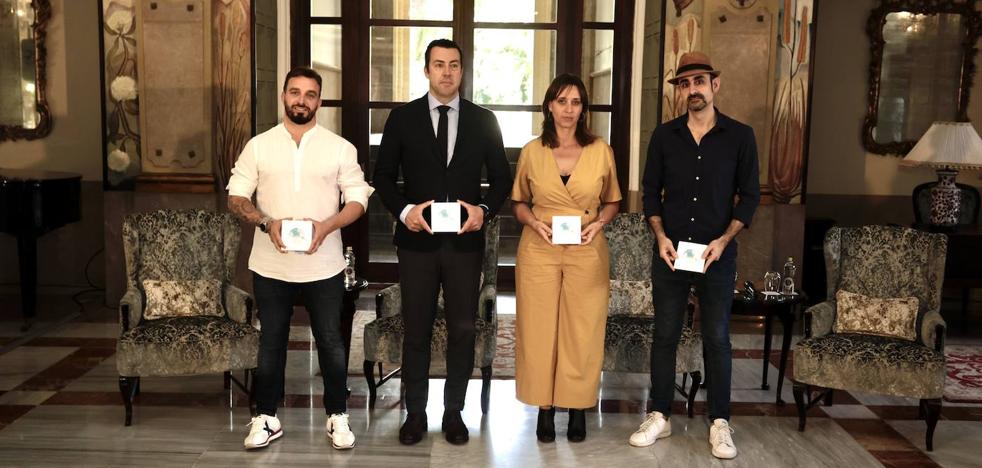 Saborondón, a gastromusical experience, was presented this Wednesday at the Santa Catalina, a Royal Hideway Hotel
Imagine attending an exclusive event at the emblematic hotel in the capital of Gran Canaria where
each plate has its own piece of musiccreated by and for this elaboration, in a fusion, the gastronomic and the musical, in which the diner lives the total experience at a table.
You can stop imagining, because it is a reality that will arrive soon, on April 29,
to Santa Catalina Royal Hideway Hotelby the hand of Paula Concepción, the one in charge of giving life to this project that was born from Islazz, created in 2019 as a tribute to the Canary Islands and inspired by its
smells, flavors, landscapes and peoplewhere each island had its own piece of music and where the objective was to transmit in this way the authenticity and idiosyncrasy of the Canarian people.
Yul Ballesteros will be the artistic creator of Saborondón and composer of the original musical pieces for each dish, and the cook
Lolo is Romanianwhich embraced the culinary ideas created by Ballesteros, gave them the appropriate shape to adapt them to haute cuisine.
In a sector that is booming, the gastronomy, where it seems that everything has already been invented, this event for which the iconic capital hotel opted from the outset demonstrates that the
originality, talent and art They have no limits as long as people with the same idea and the same desire to do something unique come together.
saborondón
It is designed to accommodate about 100 dinerswho will be able to savor seven dishes made with products carefully selected by the chef, local and with a clear message, while the musical piece created for each dish resonates.
«This experience merges all the senses into a single showreaffirming the hotel as a reference place for culture on the island", celebrated
Alfonso Girondirector of the Barceló group hotel.
Paula Concepción, for her part, recalled how this idea was born,
in "a conversation with Yul in the middle of a pandemic where I expressed my desire to organize a different event combining music and gastronomy. He shared the idea from the beginning and today it is a reality.
Ballesteros wanted to go into detail and explain what the lucky diners who attend may feel. «
The people at the concert will be eating the dish that we are playing.with which we are mixing two very important arts, music and cooking ».
The person in charge of the gastronomic part, Lolo Román, highlighted the previous work before the final result, «
making a tour of the different towns and areas of the Canary Islands, with very unique products that convey a message". The liquid part, with the leading role of Canarian wines, will also be important. Reservations will be available through the hotel.