A decade without the London legend, a decade without Amy Winehouse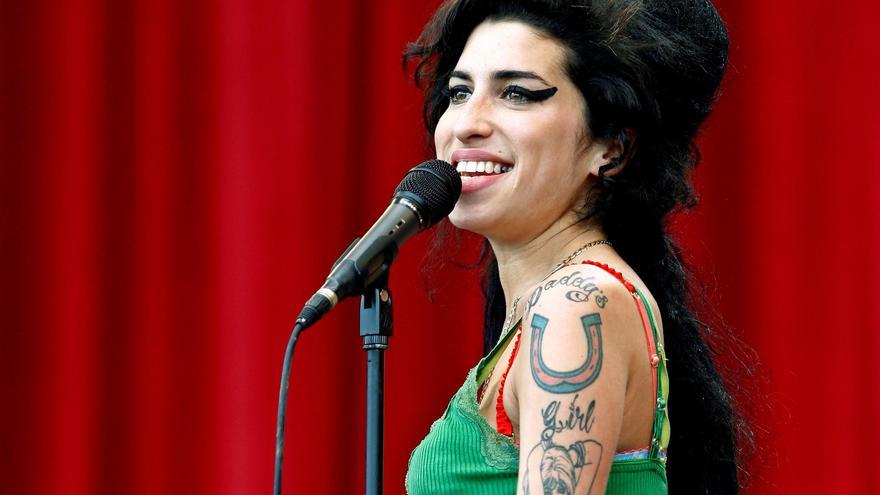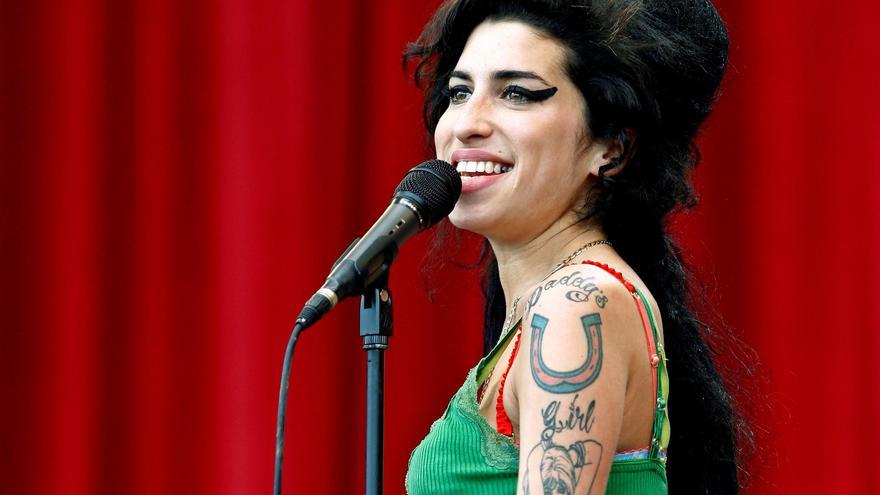 July 23, 2011 the singer's light Amy Winehouse he turned off at 27 years old, at the climax of his fleeting artistic career, but the legacy of his songs and the roar of his voice still echoes through the streets of the London borough of Camden a decade later.
Amy Jade Winehouse was born in 1983 in the bosom of a Jewish family from the Southgate neighborhood (North London). Although his father was a taxi driver and his mother a pharmacist, many of those close to him were related to the Jazz music. And little Amy seemed destined to extend her artistic legacy.
Frank Sinatra, Ella Fitzgerald, Tony Bennett or The Ronnettes were some of the names that marked the soundtrack of Winehouse's childhood and that of her older brother, Alex. She was 9 years old when her parents divorced.
His first dabbling in music came shortly after, with the duet 'Sweet n' Sour ' (Dulce y Agria), along with her best friend since she was 4 years old, Juliette Ashby, who assures in a written interview with Efe that "there will never be anyone who can take her place."
Ashby still speaks in the present tense when referring to her "sister" Amy, whom she describes as a girl "unique in her style, funny enough to say enough and very intelligent". Their bond was so strong, that he confesses that they only needed to look into each other's eyes "to know what the other person was thinking."
With her admits having lived the "best time" of your life, when they left their respective family homes and moved together, at the age of 18, to their first floor. "We laughed, cooked, wrote and played music all day. Carefree and loving life," says Ashby.
In 2000 Winehouse was the lead vocalist of the National Youth Jazz Orchestra.But his solo career began to take off in 2003, after signing his first record deal and with the release of his debut album 'Frank', in honor of Sinatra.
Art education between pubs
The Camden's London pubs were key in Winehouse's life. In them he grew up as an artist and in them he met and fell madly in love with Blake Fielder-Civil. The singer even got her name tattooed, only to discover her infidelity shortly after.
The singer not only had to deal with her breakup, but also with eating disorders derived from a depressive period. Against this backdrop, Winehouse began the creation of what would become her masterpiece: 'Back to Black' (2006), which earned him five Grammy Awards.
Through his heartbreaking lyrics, inspired by Fielder-Civil, Winehouse's soul screamed deafeninglybut it was overshadowed by his prodigious voice. In them he spoke of how "love is a losing game" and how he had "dried" his tears based on alcohol and drugs.
Nonetheless, Winehouse decided to give Blake a second chance and they married in 2007. Winehouse's fame grew dramatically around the world, coupled with the repeated scandals carried out by the couple, which made the artist the perfect target for the British pink press.
It was that moment in which the narrative dAmy Winehouse's character, with her 'beehive' hair and signature streak of eyes, took hold of the person, until I finish with it.
"You think you know my daughter: drugs, addiction and destructive relationships, but there is much more," says her mother Janis in the documentary "Reclaming Amy", which premieres on the BBC network this Friday.
Also his goddaughter and musical "protégé", Dionne Bromfield, will break her silence with her tape 'Amy Winehouse & Me: Dionne's story', which will premiere in Spain on August 29 on MTV with the aim that the world knows the most "protective", "kind" and "sweet side of his godmother.
The person behind the character
To that young woman "he liked to stand behind the bar counter and serve pints of beer"As well as playing pool and spontaneously opening for emerging bands to which" the proceeds yielded ", as Alan 'El Escocés', a Camden waiter for decades, recalls for Efe.
"Dear Amy, ten years without you is a long time. We miss you", Now there is a card leaning against the tree that has become a makeshift memorial in front of the Camden Square house where Winehouse was found dead on the afternoon of July 23, 2011.
In 'The Howley Arms', one of the pubs that became his refuge during his last years of life, the chords of Camarón de la Isla now play in the background, while thousands of photographs, autographs and works of art recall the days of Winehouse on the premises.
Amy was identified numerous times with the symbol of the lioness. Perhaps that is why, although he could not say "goodbye with words" as in his song 'Back to Black', his roar is still evident when walking through the streets of London ten years later because "his legacy will always be here through his music" , as Ashby asserts.