A Dalí for a thousand euros and a Romero de Torres for 120,000, up for auction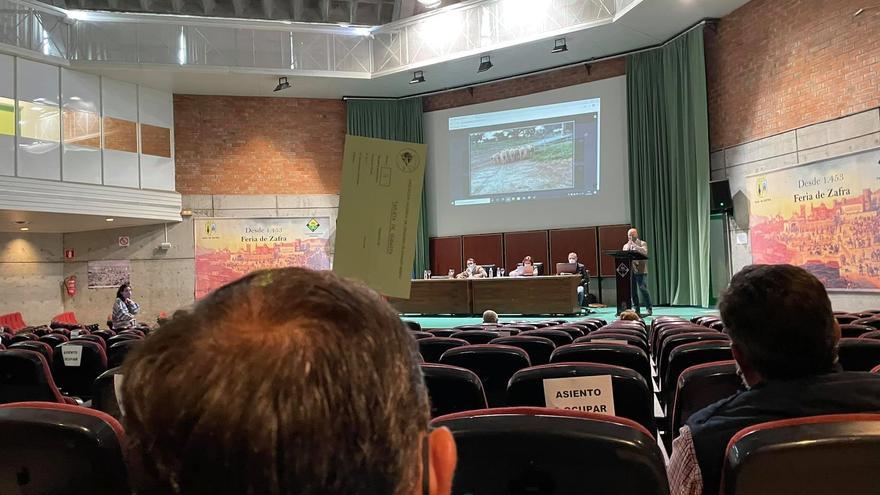 The Isbilya company has announced this Thursday its next art auction, in which 1,472 pieces of paintings, jewelry, clothing or furniture are offered and, among them, there is a small sculpture by Salvador Dalí with a starting price of a thousand euros and a painting by Julio Romero de Torres for 120,000 euros.
The auction, scheduled for May 11 and 12, is divided into ancient painting, jewelry, contemporary art and decorative arts, and to present the offers there are several modalities: by post, through the web, by internet, by telephone and by email.
The painting by Romero de Torres (Córdoba, 1874 – 1930) that is up for auction is an oil on canvas measuring 80 by 90 centimeters entitled 'The girl with the cherries', with which "manages to reflect in this portrait the female fashion of the time, which is evident in her dress as well as in her hairstyle with soft waves ", explains the catalog.
By Salvador Dalí (Figueras, 1904 – 1989) several works are offered, among them a bronze sculpture called 'Madonna de Port-Lligat', which with a base has some dimensions of 26 x 7.5 x 12 centimeters and comes with a starting price of one thousand euros.
In addition, there is a painting by Francisco Herrera El Viejo (Seville, h. 1590-Madrid, h. 1654), 'San Antonio de Padua with the Child', an oil on canvas measuring 195 x 126 centimeters that has a starting price of 28,000 euros and it was painted when he "abandoned the mannerism of his training" and turned to a "marked naturalism".
An oil on canvas by Ignacio de Iriarte is also auctioned (Azcoitia, 1621 – Seville, 1670), with a price of 12,000 euros; an oil on panels from the 16th century Flemish School with biblical scenes for 16,000 euros; and an oil on canvas from the workshop of Andrea Vaccaro (Naples, 1604 – 1670), 'Rest on the flight to Egypt Oil', for 18,000 euros.
A lithograph measuring 78 by 60 centimeters by Antoni Tàpies (Barcelona, ​​1923 – 2012) entitled 'Als mestres de Catalunya' and signed and serialized in pencil 'Tàpies 21/100. 1974 'goes to auction for 400 euros.
One of the objects up for auction is a Cartier 18K Yellow Gold Ladies Watch, Panthere model, "quartz caliber, good conservation, original box is attached", with a starting price of 5,500 euros.
Among the furniture, there is a "low table with a slate board decorated in scagliola with floral motifs" Italian from the 18th century, which "constituted a symbol of luxury and taste for antiquity and used to be placed in the main rooms of palaces ", which comes out with a price of 7,000 euros.
A Persian wool rug from the 20th century Measuring 360 x 250 centimeters, it has a starting price of 800 euros, and a 17th-century tapestry of the "Consul Decio Mus recounting his dream" measuring 273 x 367 centimeters from Brussels goes up for auction for 18,000 euros.