A cut of Russian gas would force Germany to close factories in non-strategic industries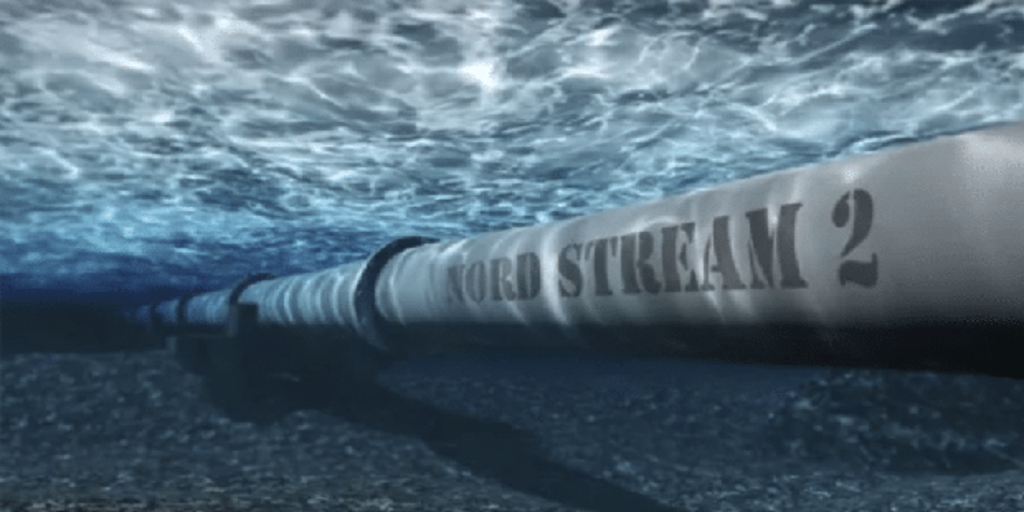 Putin is passing the rice. As temperatures turn spring-like, the pressure its Russian gas pipelines are putting on European heads of government is easing. At least that's what the analysts at the Brugel think tank say. "Thanks to the milder climate and higher imports of liquefied gas, the storage tanks are now full enough enough to survive this heating season even without Russian imports, which at least postpones the problem until next winter", explains Georg Zachmann, who nevertheless admits that, if Putin were to turn off the gas tap this afternoon, "countries would be better supplied from Europe would have to transfer gas to those where the supply
is more critical.
"If there was a total failure in the Russian gas supply, the consequences for Europe would be significant, but manageable temporarily", agrees a report by the German Economic Institute (IW Köln) for the Atlantic Bridge association, "bottlenecks in supply could be reduced up to a maximum limit of 10% of the requirement".
The document refers to data from the European Association of Gas Network Operators and concludes that this would be possible thanks to a better utilization of alternative gas pipelines from Norway, North Africa and Azerbaijanas well as a "solidarity exchange of available amounts".
Both studies agree that if the freeze on Russian deliveries lasted for more than three months, it is very difficult to predict the consequences. And that while home heating could be saved, the delivery bottleneck would hit the industry directly. "A Russian supply cut-off would mean having to close factories in non-strategic industries to ensure gas was available for essentials," says Bruegel's Simone Tagliapietra. The professor at Seton Hall University, Margarita Balmaceda, considers rather that "Europe could largely compensate for the supply, but with alternatives that would trigger energy prices."
Several institutes, including the commercial law firm Becker Büttner Held and the Institute for Energy Economics at the University of Cologne (EWI), have calculated various scenarios in recent years, but none of those works can be fully applied to the current situation because their premises do not fully coincide with reality, either because they assumed the
storage total gas at the beginning of winter, which was not the case this time, either because they counted on the continued operation of the Nord Stream 1 pipeline or transit from Ukraine. But its premises are close enough to conclude that a complete failure of Russian gas imports would hit Germany particularly hard.
Regarding imports of liquefied natural gas, the IW offers data for hope. "A look at the utilization of European import capacities suggests that significant capacities remained largely unused in the last year," their report says, "while gas pipelines were used almost 60% during the course of the yearthe utilization rate of the liquefied gas terminals was only around 38%."
The Cologne researchers believe that the fact that Germany does not have its own liquefied natural gas terminal it is tolerable because "there are good connections to terminals in neighboring countries". Still, as an almost immediate measure, the report suggests taking coal- and even oil-fired power plants, which have been suspended for climate protection reasons, out of the reserve. "Based on current status, there is a total of 7.35 gigawatts of available capacity in power plants that are not natural gas-fired and are temporarily closed, on standby, or serving as grid reserve."
Furthermore, no expert doubts that post-pandemic economic recovery would be compromised. That is why gas has played a central role in all diplomatic talks and has conditioned the positions of many countries. And that is why the European Commission is multiplying its contacts with alternative producing countries, such as the United States, Azerbaijan, Qatar and Norway.
Energy Commissioner Kadri Simson and Ursula von der Leyen herself are dealing with consultations to replace Russian gas, which currently accounts for 40% of what the EU consumes. The objective is to disassociate itself from Russian gas as quickly as possible and accelerate the transition to renewable energies, capable of substituting on the territory itself. The EU spends 23.7 billion euros each month on importing energy products, according to Eurostat from September 2021. With gas reserves at 31%, Europe is willing to explore alternatives and all kinds of proposals.