A cruise ship bound for the Canary Islands registers 52 positives for coronavirus on board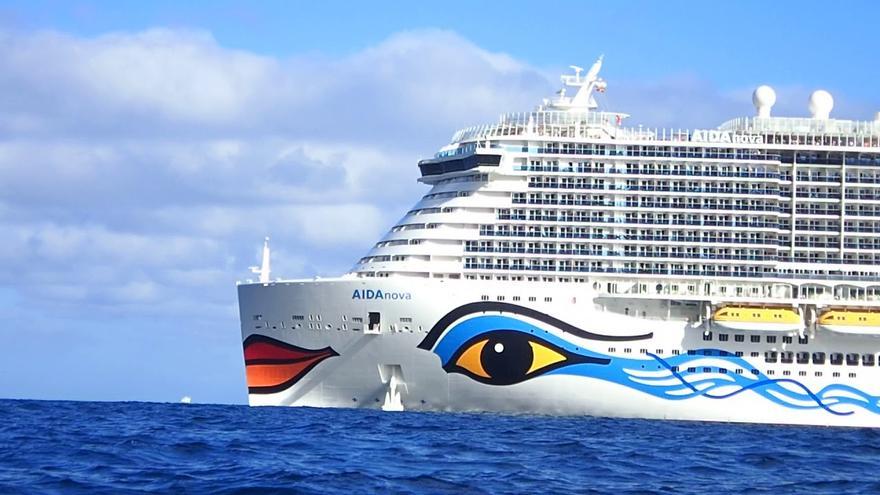 An Italian-flagged cruise ship with 4,197 people on board is found docked in the port of Lisbon after 52 positives have been detected for coronavirus on the boat, as reported by the captain of the port of Lisbon, Commander Vieira Branco.
The ship, the 'Aida Nova', arrived in the Portuguese capital on December 29 with 1,353 crew members and 2,844 passengers, mostly Germans, Branco explained. The non-infected passengers and crew have received authorization from health officials to pay for the ship.
The vessel itself is also authorized to set sail, but the owner has chosen to remain in port until January 2.
The incident began the same day that the ship arrived in Lisbon, when 14 positives jumped in the crew in the mandatory tests to authorize the departure of the boat, "all vaccinated and asymptomatic". Those affected were isolated in hotels in the city.
The following day 38 more cases were detected, all vaccinated and asymptomatic or with mild symptoms, which is why the prohibition to leave the ship was confirmed. "Today (Saturday) in the morning it has been confirmed that the 38 could disembark, which they did in the late afternoon," Branco said.
The health authorities have decided that "there is no need to maintain the restriction for other passengers and crew members who tested negative, "according to Branco.
The ship had planned to spend New Year's Eve in Funchal, in Madeira, and then leave for Lanzarote, in the Canary Islands.