A court declares the dismissal of a clerk for refusing to use the mask properly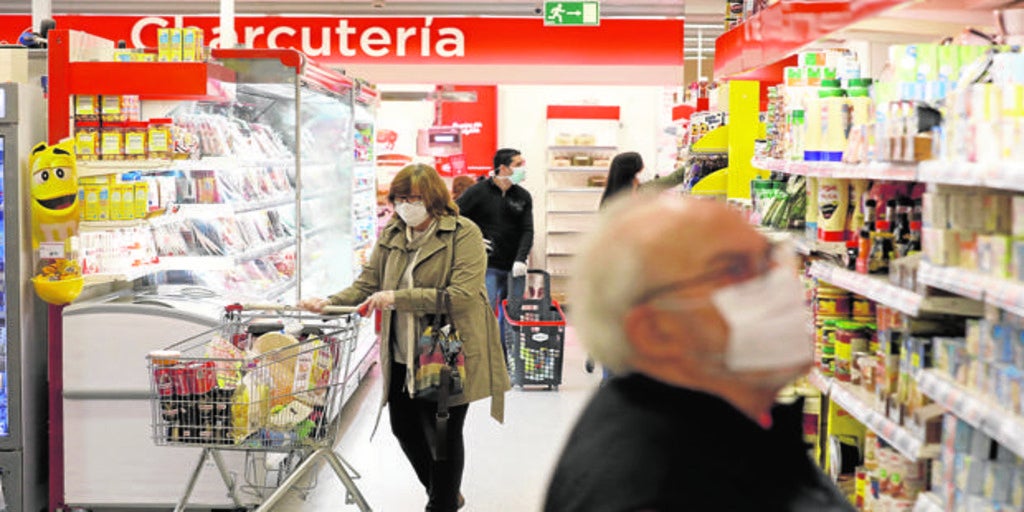 Madrid
Updated:
save

The Social Court number 6 of Santander has declared the dismissal of a worker from the fishmonger section of a supermarket appropriate for ignoring the instructions of her superior so that the mask will be fitted properly and address in a threatening tone to the client who had made him aware.
In a recently notified sentence, the judge considers that the worker's actions "must be framed within the very serious offenses" that led the company to dismiss her.
According to the account of events, in May of last year a supermarket customer "went to the store manager to complain that the fishmonger, when she told her that she was not wearing her mask correctly, since he wore it under his noseShe had replied that she (the client) was not a police officer to tell her what to do ».
Faced with this situation, the manager went together with the client to the fishmonger section and "reproached the employee for the incorrect use of the mask and the treatment of the client." Then, the clerk addressed the customer with expressions such as "if you don't like it, you go" or "If you want we can fix it on the street, without a uniform". The manager tried to calm her down, unsuccessfully, and finally went with the client, to whom she apologized.
The company considered that the worker he had committed three serious offenses: violation of security regulations, notorious lack of respect or consideration for the public, and mistreatment of word or deed, abuse of authority, lack of respect and consideration for bosses, colleagues and the general public. For this reason, in June he communicated the disciplinary dismissal.
But the representation of the worker considered that the measure was "disproportionate", since the facts "are not sufficiently important to justify the dismissal." Thus, he decided to take the company's decision to court.
Now, the Court dismiss your claim because she does consider that her actions fall within the serious offenses that the company charged her and that is that, as she explains, the woman "was providing services with a non-packaged product, fish, so the occupational risk prevention regulations The company forced him to use it correctly, covering his mouth and nose.
It also points out that, "at the request of a client and, later, of the store manager, he ignores, addressing the client in a threatening tone and without attending to the requirements of the manager." Thus, "given the nature of the events," he declares the origin of the dismissal, which he considers proportional to the action of the worker.
The sentence is not final and a petition can be made against it before the Social Chamber of the Superior Court of Justice of Cantabria.