A conviction for fraud criticizes the "lack of control" in medical evaluations | Society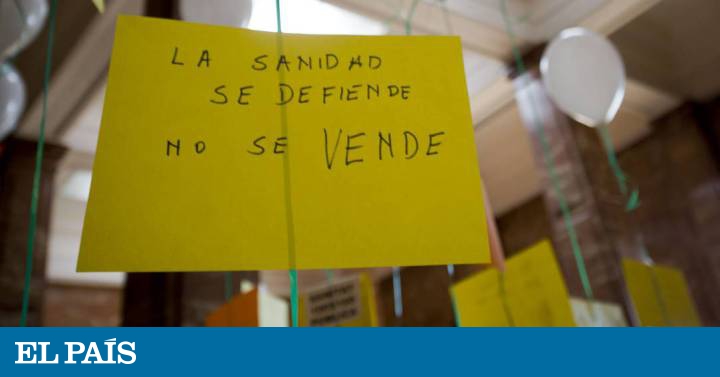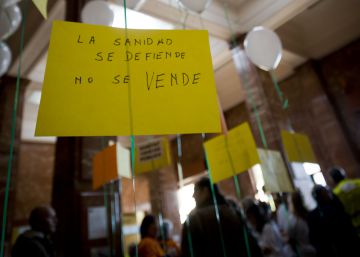 Nieves V. earned the reputation of "achiever". Above all, among the residents of Igualada (Barcelona), who came to her and her fictitious "team of professionals" to request disability pensions. Nieves got the benefits granted by falsifying medical reports. She is the only one sentenced – four and a half years in prison – for a fraud of half a million euros to Social Security. The Barcelona Court acquits the sick – there is no evidence that they acted in collusion with her – but it gives a touch of attention for the "lack of control" in the Institute of Medical Evaluations (ICAM) of Catalonia.
Nieves, with a history of fraud, knew the health bureaucracy because he had processed his own disability pension. In 2011 he began to "advise" people who also intended to obtain the benefit. Nieves visited the sick and prepared reports in which he cited serious psychic ailments (depressions, disorders) that supposedly prevented them from working. Everything was a lie or, in certain cases, an exaggeration.
With these reports – which he attributed to specialists in psychiatry – he accompanied the patients to ICAM, the body that evaluates patients who ask for such assistance. The photocopies of Nieves served to "deceive" the doctors, who did not demand the original documents. The sentence, which EL PAÍS has agreed to, states that the agency "dispensed with any caution" and criticizes the "relaxation of control functions".
Experts stated, at trial, that the language used in the reports is not specific to specialists. The patients, meanwhile, said that the interviews "were a mere procedure" and noted that officials "treated Nieves with familiarity." The sentence concludes that, beyond these failures, there has been no "collusion" between the officials and the accused. Neither of the patients, who were unaware of the use of fictitious reports. The resolution refuses to exaggerate their ailments. "There is a narrow line between highlighting what is suffered to claim a disability and having a disease different from that suffered."
Nieves's "deception" was two-way: he defrauded Social Security and cheated to the "pension recipients", who paid significant sums of money — between 200 and 300 euros per visit; in some cases, 7,000 euros— for women to manage their applications before ICAM. On at least 10 occasions, the institute gave the green light to pensions, for which Social Security paid almost half a million. The sentence condemns Nieves to return those amounts and also considers some of the patients participating for profit.
One of them is Dolores A., from Igualada. Nieves presented in his name a report that attributed to him very serious pathologies (Alzheimer's, dementia) and that underlined his inability to fend for himself: he did not control sphincters, could not shower alone or dress, just walked … With reports – and behavior "Passive" of the woman during the interview— she achieved her goal. In November 2011, at the proposal of ICAM, Social Security granted two grants due to great disability, which amounted to 1,300 euros per month. In two years – until the judge who investigated the case suspended the payments – he had received 42,422 euros. The woman declared that it was false that she needed help in her daily life and that she "missed" charging so much money.
The sentence concludes that Nieves captured people "in a situation of need and vulnerability" and that the payments "in black" of those patients ended up being their "livelihood". At the oral hearing, the accused admitted that she had accompanied "many more people" to the doctor. But he said he was doing altruistically and, at best, he was invited to "a Coca-Cola." His statement was flatly denied by the defendants and witnesses: Nieves sometimes presented himself as a "lawyer" and sometimes as a "manager" expert in process disabilities. According to witnesses, it had "an important purchasing level"; she, on the other hand, said she took care of older people and cleaned stairs.
(tagsToTranslate) conviction (t) scam (t) criticize (t) lack (t) control (t) evaluation (t) doctors (t) doctor (t) four (t) year (t) half (t) jail ( t) woman (t) obtain (t) pension (t) sick (t) report (t) false (t) catalonia



Source link