a consolidated model that still needs a review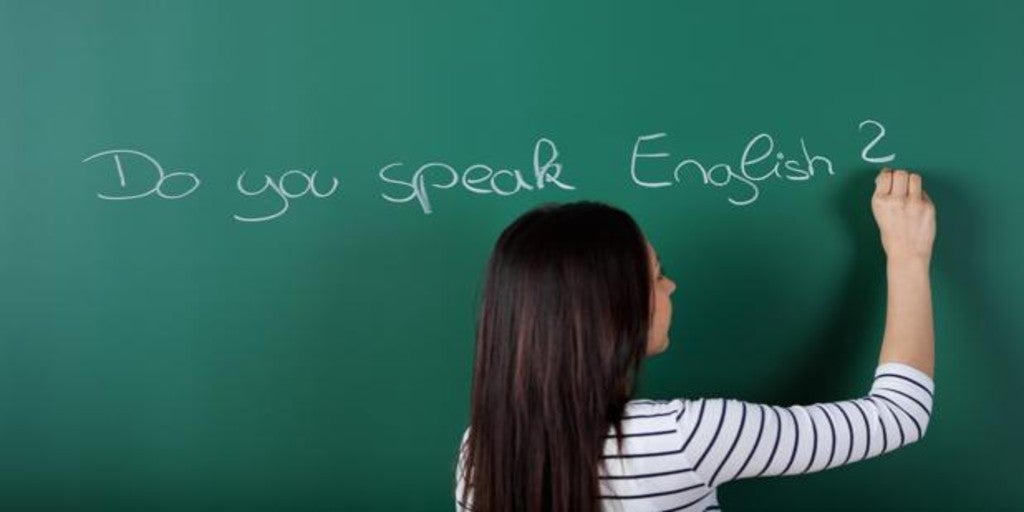 MADRID
Updated:
save

The development of bilingual education in Spain is unparalleled. It has been a revolution for the education system and also for a society in which, precisely, learning a second language is an endemic evil that is hard to overcome. But things have changed a lot in the last two decades. Since the first programs were implemented in 1996, thanks to a collaboration agreement between the Ministry of Education and the British Council, the progress of bilingualism has been spectacular, although it has not been without controversy, criticism and distrust. Today, according to the latest official data referring to the 2017-18 academic year, More than 1.3 million Primary and ESO students (Catalonia not included) from public and concerted centers study a foreign language as a teaching language, mostly English. They represent 38% of the students in the first stage and 28% in the second stage. An unprecedented growth since in the 2010-11 academic year, which is when the first data was collected, there were barely more than 324,000 students in that option.
The time has come to take stock. Bilingual education already has enough travel to be reviewed and evaluated, in order to amend errors and incorporate improvements, as required by a large part of the educational community. In fact, a large team of researchers from the Bilingual Teaching Association (AEB) and of 25 Spanish universities that intend to carry out «a detailed and objective assessment of the effectiveness, results and degree of success of all bilingual programs in Spain», he explains Xavier Gisbert, AEB president.
A colossal work – and essential for the experts consulted by ABC – because once the educational competencies were transferred to the autonomous communities, each applied the criteria that it considered most appropriate to implement the teaching of a second language. So «We have 18 different bilingual systems», Gisbert complains. And if that weren't enough, "there is a certain competition between them, and each one wants to stand out in how they are doing it," he clarifies. Rubén Chacón, Dean of the Faculty of Philology of the UNED and organizer of the International Congress of Bilingualism and Interculturality. Not surprisingly, for that very diverse map, it has been considered on many occasions that «Spain has been a test bench for bilingual education», says Chacón.
Each Community, at different rates
The differences are very noticeable. For example, the Community of Madrid, the first to implement this type of program in 2004, states by law that the subjects of Language and Mathematics cannot be taught in a second language, «however, in Andalusia (which launched it in 2005) it can happen in any subject, "says Chacón. Nor does learning of another language begin at the same age: Madrid students begin in Primary and Andalusians in the second cycle of Infant. And different levels of knowledge are required of teachers. «In Madrid they ask for a level of linguistic competence of C1. And in many other communities it is a B2, "says Gisbert. For all that, "it is necessary to correct the model and review it," says Rubén Chacón. And for this, a report by the Chair of Educational Policies of the Camilo José Cela University and the AEB recommends preparing «A royal decree that regulates a common regulatory framework for bilingual education» and agree with the communities "a reasonably homogeneous model throughout the national territory."
Teachers are key to the success of these programs. "In the early years, the project grew a lot in all regions, there were not enough teachers and much emphasis was placed on linguistic accreditation and less on methodology," he recalls. Enma Dafouz, Professor of Linguistics in English Studies at the Complutense University of Madrid. But everything is necessary, so there is consensus in demanding that teachers be given more resources and more training in every way. As it explains Mark Levy, Director of the British Council English Program, «It is not the same to teach in another language than in the mother tongue. It is not just about learning English, it is also necessary to teach with the appropriate methodologies. The teachers who give their subject in English must have the knowledge of what the linguistic problems that may arise in the classroom can be and should know how to handle the situation ».
The Chimera of Balance
There is another fundamental issue: the extent of what it means to study in another language has not been explained to parents. "Many want their child to go to a bilingual center without really knowing what it means. And then they build higher expectations than can be obtained with these programs. They cannot expect the child to have a British accent, "says Chacón. Let no one fool himself: «Balanced bilingualism is a chimera. The normal thing is that these students have a domain in an academic environment and another in the family environment, "he says. We must consider them as advanced programs, with greater exposure to a second language … In the same opinion is Professor Dafouz. She explains that "the same terms do not have to be used in two languages. Multilinguals work with linguistic repertoires that they develop according to their communication needs ».
Throughout these years, several studies have emerged that call into question the effectiveness and results of bilingual education. They point out that students get less knowledge of the subjects taught in another language, that they are models that segregate the less favored students, that the teachers are not prepared … One of the most critical reports, with the program of the Community of Madrid, was of the Educational Action Association. Experts say there is no conclusive research, and even that some made known are pure anecdote. For example, "There is no magic age to start", Enma Dafouz indicates. "A younger child can learn a second language more naturally, but an older one can go faster because he already speaks the mother tongue that serves as support," he explains.
In any case, with its virtues and errors, bilingual education seems to be giving its first results because we are facing the first generations who, at least, have lost their parents' historical fear of speaking a second language. Also, as Mark Levy points out, «In recent years the level of English in Spain has risen in a way that there is no one who does not recognize it». And that will be verified shortly when the first hordes of students of the bilingual centers, now many studying a degree, leave the labor market and compete in a globalized world.