A concert is not a bottle | Blog North American route and beyond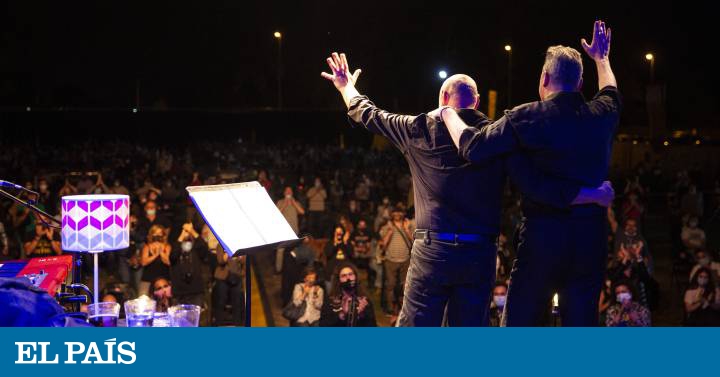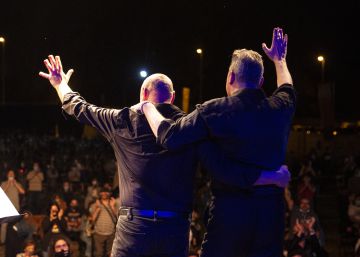 These are times to keep your distance and prevent Covid-19, but the music cannot stop playing. Songs are still part of our lives. Since the damn virus blew up much of what we used to have, or thought we had, the world of music, like so many sectors, has been hit hard. With festivals canceled, big tours suspended and towns and cities without parties, this summer musicians, promoters, technicians and producers survive as they can in the middle of an unprecedented situation. However, never before has the responsibility of our leaders been made so necessary. Today more than ever the work of all those musicians and their teams who are playing and scrupulously complying with prevention measures on stage should be viewed with admiration and respect.
I was able to verify it last week in Torrelavega during the performance of Loquillo and Gabriel Sopeña at the Viva la Vida festival. My first post-quarantine concert, in the new normal, in the era of Covid-19 or however we have to describe these uncertain days. Due to various circumstances, he had not attended one for five months. It was weird. And it was a kick. It was all that incandescent glow that lights up in your head when music does its job. Loquillo and Sopeña, former member of the never sufficiently vindicated Más Birras, faced Bet on rock and roll and all the disorder of past months was put in order. The music sounded live and offered everything that reality cannot offer. He is there for that, and more so now after confinement, as, days ago, friends and family told me the same after attending performances by Kiko Veneno, Xoel López, Belako, Sidonie or Amaral. Music helps us cope with everything, including the absurd.
At the beginning of July, Loquillo gave the opening concert of the WiZink in Madrid, one of the most important arenas in Spain for live music. It was the first big concert in this stage of masks. And also a symbolic act. A message, like the one that many other artists have given, that adaptation to current circumstances is also part of a need to convey that everything has to move forward. Against doubts. Against all odds. Against all odds. We are seeing it with music cycles, small-format festivals, special concerts … Everyone is doing their part. It can.
It is not possible, however, to admit the neglect that some administrations are doing to the sector. If the blow of the pandemic has already been strong, live music is now on the ropes. As has been happening during the summer, concerts are suspended for fear of contagion, regardless of all the measures taken by the promoters, the work of so many professionals and the awareness of a committed public. The last case has been Castilla-La Mancha when deciding to unilaterally suspend for this weekend all concerts in their community.
The situation is full of pitfalls and generates more and more uneasiness. Live music, since part of the industry went to work to get it done, has nothing to do with nightlife. There hasn't been a single outbreak at a concert yet. It is enough to take a look around us to see that people behave with much more responsibility in a concert than in a train, a subway car, a bar terrace or on the beach, but for that many would have to go to a concert . Because a concert is not a bottle. Nor is it a bullring.
Once José Ignacio Lapido told me that yes, of course, he was a musician, he has been so since the early eighties, but that he also saw himself as a small businessman. Records are self-released and money is gambled on tours with the aggravating circumstance that their sector lacks true and deep regulation. Beyond the mirage that great festivals give, Spain is full of SMEs in the world of music. Small and medium entrepreneurs who try to earn their bread honestly with their songs and on stage. And, in a world where record sales have vanished and music platforms streaming they are winning court battles that allow them to suffocate the creators further, the stage is a vital place. Essential. Unwaivable.
Getting on stage is more difficult than ever, but you can. If in the middle of a pandemic, on top of that, the stage is boycotted, then, perhaps there is only a landscape of clandestine bottles and crowded bullrings. The dystopia we are experiencing would already be a monkey circus.