A concentration against the "deterioration" of the labor framework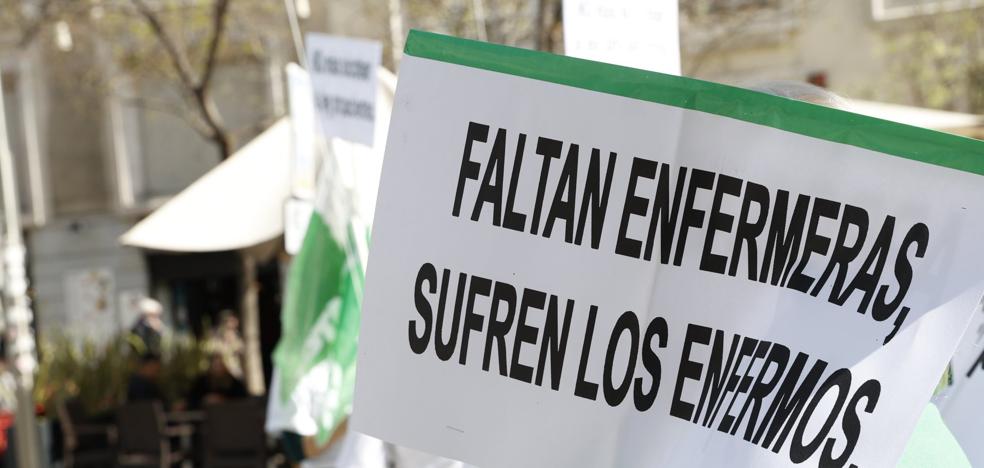 Nursing professionals are called to concentrations at the doors of health centers and hospitals throughout the country
The Satse union has summoned the more than 300,000 nurses in Spain to, coinciding with International Nurses Day today, May 12, gather at the doors of their health centers and hospitals to denounce the "progressive deterioration" of their working conditions.
In a press release,
Satse reported that it had distributed nearly 80,000 posters in hospitals and health centers throughout the State with the slogan "Nurses for a healthy, sustainable, equitable, inclusive and innovative future"to require public administrations to implement measures capable of promoting the professional and labor development of this group.
The Satse union valued the "essential care and assistance work" in health and socio-health centers and has asked the state and regional administrations to focus on the potential, present and future, of these professionals, not only in health centers, also in other areas of action such as teaching, training or the prevention and promotion of healthy lifestyles.
On this world day, Satse wants to underline the deterioration of the professional conditions of nurses despite the commitments and promises of public and political leaders during the pandemic.
The union reported
the most common problems suffered by nurses: overload and permanent care stress, chronic shortage of staff, job insecurity and temporary employment, unsafe environments, hardship, lack of professional respect, discrimination and gender inequalities, among others.
In addition to the concentrations on today the 12th, Satse will develop information and social awareness actions throughout the week, with the dissemination of videos and messages on networks, to draw attention to their professional situation.