A company offers 'lightning trips' to fly to La Palma to see the volcano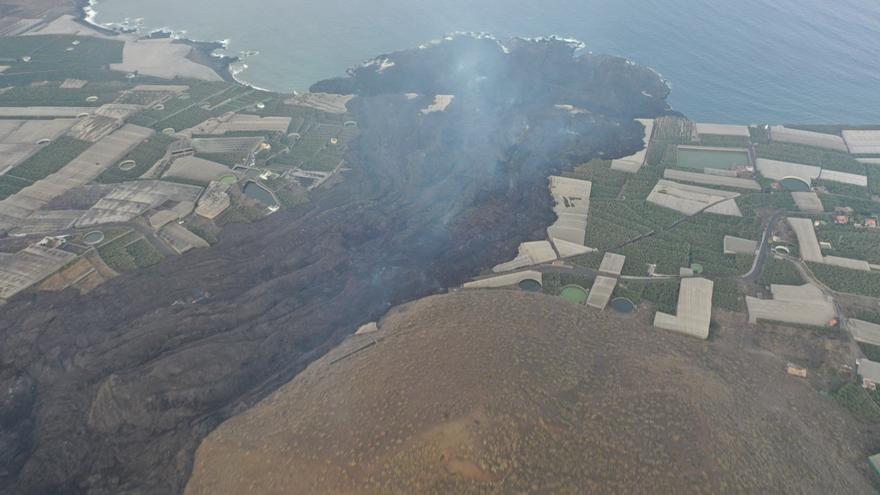 A travel agency has started to organize same-day roundtrip excursions to La Palma with European tourists who spend their holidays in Tenerife these days, in which one of the main attractions, if not the most important, is to see the volcano that has been erupting for nineteen days.
«This is the first time I have seen a volcano … and it will possibly be the last. It is not easy if you live like me in Belgium. It is a unique opportunity, "said one of the tourists on the excursion, outside the church of Tajuya, just over three kilometers from the volcano, in the area considered safe.
The trip is coordinated by the GetHoliday company, whose manager and professional guide, Basso Lanzone, assures that he intends to help the island's residents who are suffering the consequences of the eruption. All the benefits of the initiative, he adds, will be donated to the victims of La Palma.
The participants look at the volcano in amazement, which these days is less explosive than usual. "You realize how small we are and how powerful nature can be," says the Belgian traveler, before specifying that he is well aware that the lava has destroyed hundreds of houses and farms that were between the Hoya de Tajogaite and Tazacorte.
Another participant in the excursion, Valentina, from Alicante, confirms that they have traveled to La Palma "to see the volcano."
«It is a spectacle of nature that you have to contemplate if you can, even from a distance. I know it is a disgrace for the island, but as a phenomenon of nature it is a spectacle ", he points out.
Actions similar to these, although without the organization of a travel agency, are planned every weekend by groups of friends who buy tickets (plane or boat) to witness something that has an undeniable historical component. "Either you see it now, or you lose it forever," they comment.