A company held with a float | Economy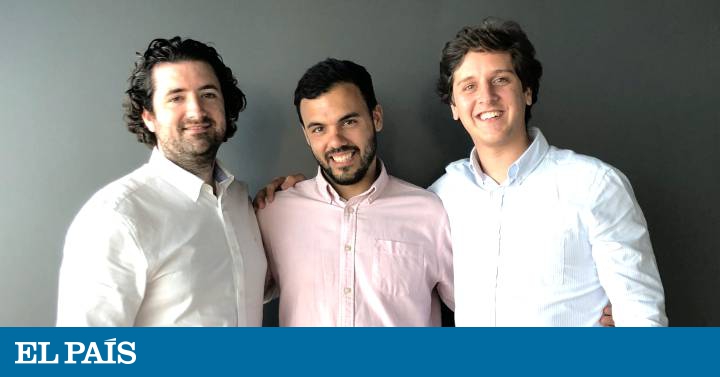 Social networks are considered a good support for trade, but few companies used as their main sales platform. That is precisely what Flamingueo does, a Valencian start-up that offers trend products focused on the Z generation, taking advantage of its fondness for "likes". "Our products invite users to take photos and upload them on social networks. We satisfy a need to create content, "says Emilio Peña, CEO of the company.
It all started with flamingo-shaped floats. The Valencian, 26, had seen this fashion product in Australia and realized that many of the positive comments on the networks came from Spain. He contacted who his future partners would be, Jacinto Cleta and Pablo Niñoles, two 27 and 28 year old engineers respectively, who, like Peña, were studying at Edem, Business School. This was not the first venture in which Cleta and Niñoles were involved and their confidence in the project was not the same as that of Peña, which was released in the business world. Even so, they decided to help the Valencian with their website and against all odds they began receiving orders from day one.
During the first summer they sold about 1,000 floats, but at the end of the hot season came the dilemma. They could take the floats to the southern hemisphere or adapt and change products. "We stopped to think why the float had given such a good result and we realized that it was an article with which people took pictures, weighed little, was easy to transport, had no sizes, etc. Then we think: Why don't we try to find similar products to sell them to the same community we have already created? That's how they decided to expand their offer with something more successful than floats: a siren tail shaped blanket.
This time it was Cleta and Niñoles who pulled the car, because Peña was convinced that in August it would be impossible to sell something like that. "The first day we launched it, we sold one in Cádiz, which had been at 40 degrees. There we realized that what we thought did not matter at all, that we had to prove and let the client decide, "admits the CEO. In 2017 they focused on updating the float and blanket models and already in 2018 they were launched to new products. The real leap, however, was made earlier this year: with the help of their own software they publish an article every week.
Your products come from China. "It is very sad, but it is easier to find suppliers there," explains the CEO. "If we had only one product, maybe we could do it here, but they are changing items and we want to try with small quantities," he says.
With eight workers, Flamingueo recorded a turnover of 553,000 euros last year according to the accounts deposited in the Mercantile Registry, and losses close to 41,000 euros. However they do not lack support. After going through the acceleration program Shuttle launched by the president of Mercadona, Juan Roig, the businessman himself invested 150,000 euros last June from his company Angels, to which they added 100,000 of the Zriser Group. "That such important people invest in us is a recharge of energy," Peña smiles.
For now the company only makes online sales through Amazon and its website, but since the end of this year entrepreneurs want to surprise their followers with pop-up stores in the main cities. "We would like to create an ephemeral concept. A real store, but after three months disappears, "says the CEO. "Traditional stores have the challenge of moving into the online world and we have the great challenge of moving from online to the traditional world," he adds.
. (tagsToTranslate) company (t) hold (t) float (t) three (t) entrepreneur (t) Valencian (t) design (t) business (t) sale (t) base (t) social network (t)



Source link