A company creates holy water dispensers to prevent infections in churches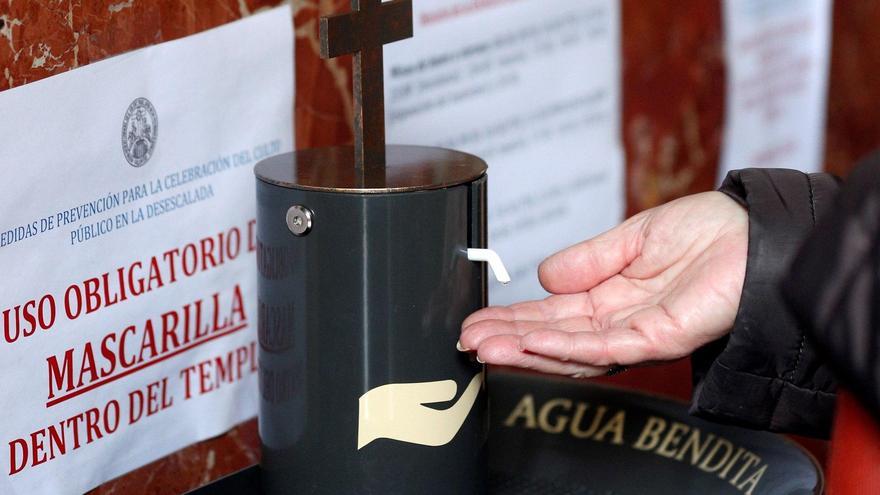 The Valencian company AquaSanctus has developed automatic dispensers of holy water that minimize the risk of contagion by covid-19 or any other virus and allow to recover this sacramental for the faithful in the parishes.
The mechanism consists of a foot pedal that activates the machine that dispenses enough water for one sign, prevents water from accumulating and the faithful do not have to touch any part of the machine with their hands, as reported by the company in a statement.
Aqua sanctus has already installed these dispensers in the Basilica of the Virgen de los Desamparados and in the Cathedral of Valencia, as well as in several parishes of the Valencian Community, of the provinces of Toledo, Pontevedra, Cuenca and Madrid, in places of pilgrimage such as Lourdes (France) or Fátima (Portugal) and is preparing its commercialization in America.
A gesture as traditional for the parishioners of the Catholic Church as crossing themselves with holy water was one of the first deprivations that were adopted when the global health crisis broke out due to covid-19 and the Vatican decided to recommend to all the temples in the world to withdraw this sacramental of the entrance of churches and parishes.