A cold wave will freeze Spain and leave twelve communities on alert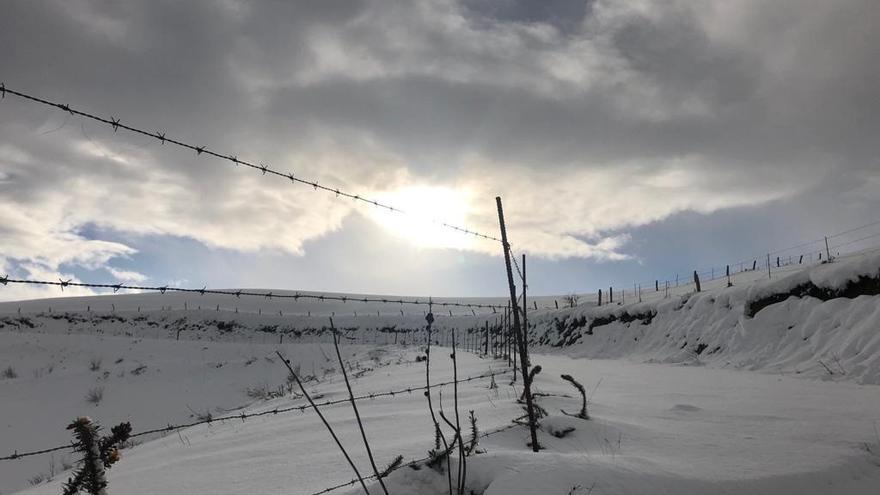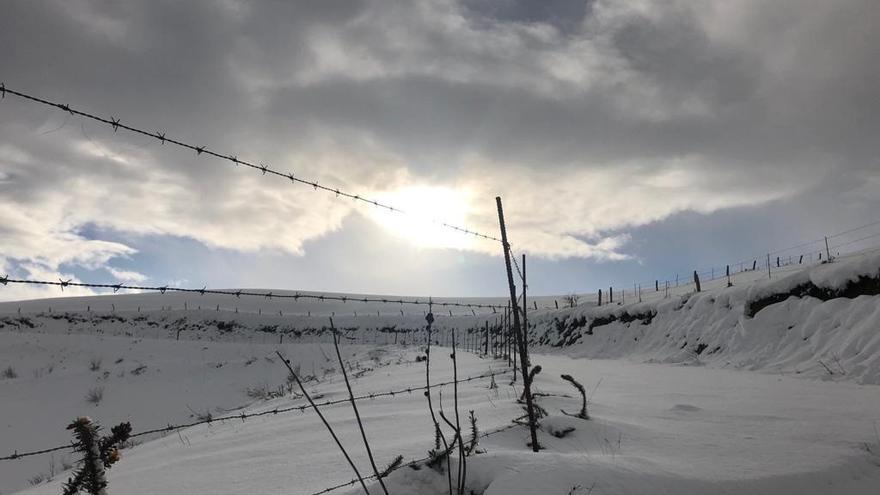 The cold, snow, coastal phenomena and dust in suspension they will put this friday 12 communities at risk, on a day marked by intense frosts in the surroundings of the Iberian system, the Pyrenees and the Meseta, with minimums of up to -8ºC in Teruel, as predicted by the State Meteorological Agency (AEMET).
Specifically, the cold will activate warnings in Aragón, Castilla y León (Ávila, Burgos, Salamanca, Segovia, Soria and Zamora), Castilla-La Mancha (Guadalajara, Cuenca, Ciudad Real and Albacete), Andalucía (Granada) Balearic Islands (Mallorca ), Galicia (Ourense), Catalonia (Barcelona, ​​Girona, Lérida and Tarragona) La Rioja, Navarra and Murcia.
This Friday, the maximum temperatures will tend to drop across the board in the Peninsula, except in the southeast, where they will remain with few changes while the minimum will fall in the north of the peninsula, with few changes in the rest. In addition, frosts are expected in much of the interior of the peninsula, except for the southwest, locally strong in the Pyrenees, the Iberian system and the Plateau.
The snow will also put Lleida at risk, the coastal phenomena to Cádiz, Mallorca, Menorca, A Coruña, Lugo and Girona. Due to suspended dust, Lanzarote and Fuerteventura will be warned.
On the other hand, in the Bay of Biscay, the upper Ebro and the Pyrenees, cloudy skies are expected, with the probability of light scattered precipitation at first. They may be in the form of snow and at very low levels, but insignificant accumulations.
In the Mediterranean area, there will be cloudy intervals, with occasional showers in the Balearic Islands and the possibility of isolated weak rainfall on the southern coasts of the Valencian community, Murcia, Almería, Estrecho and Melilla. In the west of the Canary Islands, the skies will be cloudy with probable showers tending to subside.
will predominate the slightly cloudy or clear skies in the rest of the Peninsula, although with cloudy intervals at first in the North plateau and environments of the Central and Iberian systems.
The snow lines, in the Cantabrian area and upper Ebro, will be between 500 and 700 meters, going down to 300/500 meters; and in the Pyrenees, between 400/600 meters, going down to 200/500 meters.
They wait low clouds and probable scattered fog in mountain areas of the northern half and interior southeast, which in the depressions of the northeast may be more extensive and locally freezing, as well as haze in the eastern Canary Islands.
Winds from the northeast will prevail in the Peninsula and the Balearic Islands, with strong intervals on the Galician coast, Ampurdán, intervals of strong north winds in the Ebro, and east winds in the Strait, and winds from the south in the Canary Islands without ruling out occasional gusts that are very strong southern component in the northern half of Lanzarote during the first half of the day.