A cayuco with 44 migrants in Maspalomas raises 107 arrivals to Gran Canaria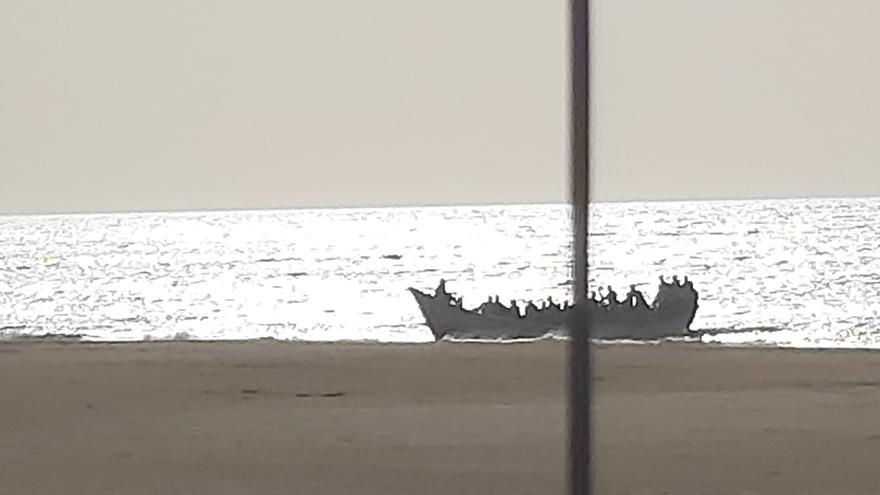 A cayuco with 44 sub-Saharan immigrants arrived this morning by their own means to the beach of Maspalomas, in the south of Gran Canaria, with what they are already 107 the people who arrived this morning on the island in two boats, reports 112.
At 9:17 a.m., the Civil Guard warned that a cayuco had arrived at the Maspalomas lighthouse area with 44 men in good health.
Previously, a cayuco with 63 sub-Saharan immigrants on board was located this morning on the high seas some eleven miles southeast of Gran Canaria, a spokesperson for Salvamento Marítimo has informed Efe.
Around 8:45 a.m., a radar detected the boat, and a patrol boat from the Civil Guard and Salvamar Menkalinan, from Salvamento Marítimo, left to meet them.
The immigrants, all male, are in apparent good health and were shipped on the Salvamar, which took them to the port of Arguineguín, in southern Gran Canaria.