A canoe rescued in Lanzarote with 51 people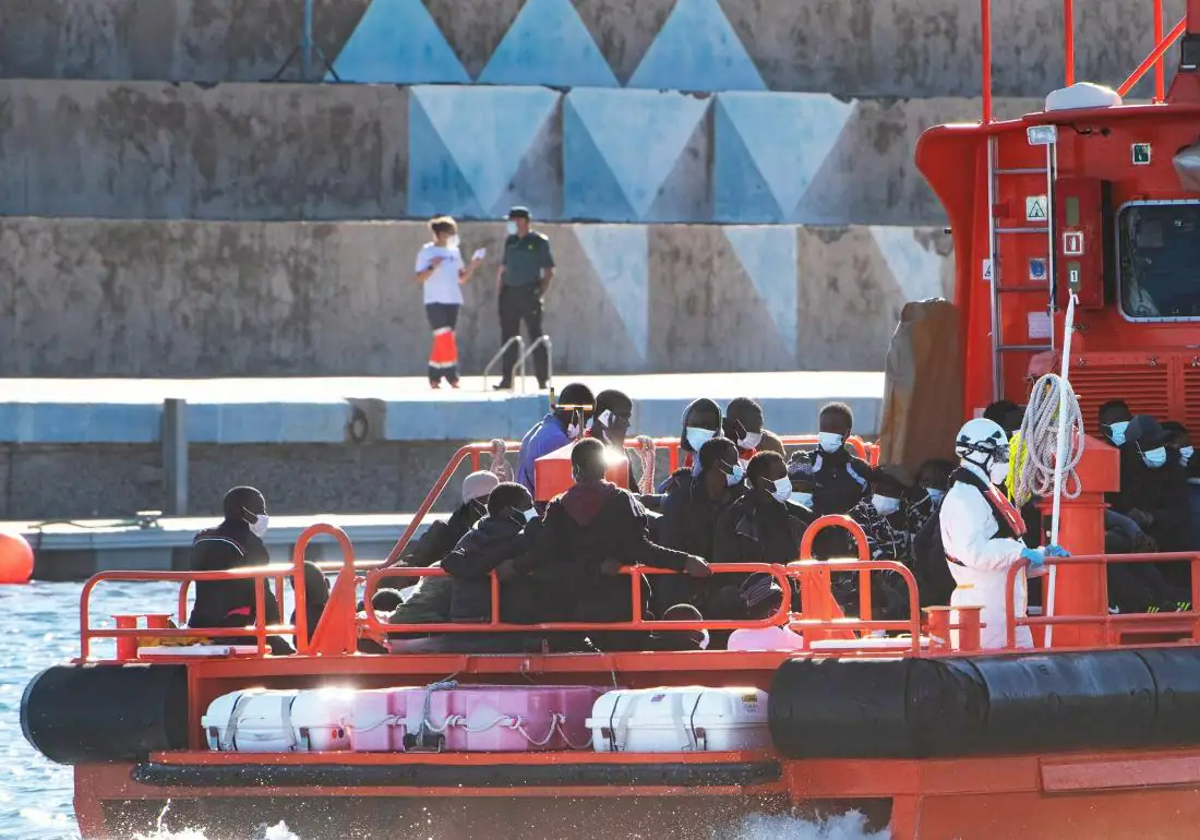 Efe
The Gran Canarian palms
Tuesday, November 14, 2023, 12:50

you need to be registered to access this functionality.
Maritime Rescue has rescued this mars 51 men in an inflatable located about 18 kilometers southwest of Lanzarote, the first to arrive on that island in almost a month, specifically since last October 19.
The rescue was launched when the occupants of the zodiac, 48 North African men and three sub-Saharan men, called the emergency services to report their position, because they had the port of Arrecife in sight, as indicated to EFE. a spokesperson for Maritime Rescue.
These 53 people have been transferred by Salvamar Al Nair to the port of the capital of Lanzarote, where They have received the first health care.
Lanzarote was the Canary Island with the most immigrant arrivals until this summer, when the cayucos returned to the Atlantic Route, large boats that leave far south (from Mauritania, Senegal and Gambia) and usually head to El Hierro, Tenerife or Gran Canaria.
The last boat with immigrants that arrived in Lanzarote had 43 men and a child of North African origin on board. She was rescued on October 19 by Guardamar Talía.
On the other hand, the cayucos have transported more than 8,500 people in the second half of October and the first half of November, especially to El Hierro and Lanzarote.