A Canarian neurologist receives the SEN Award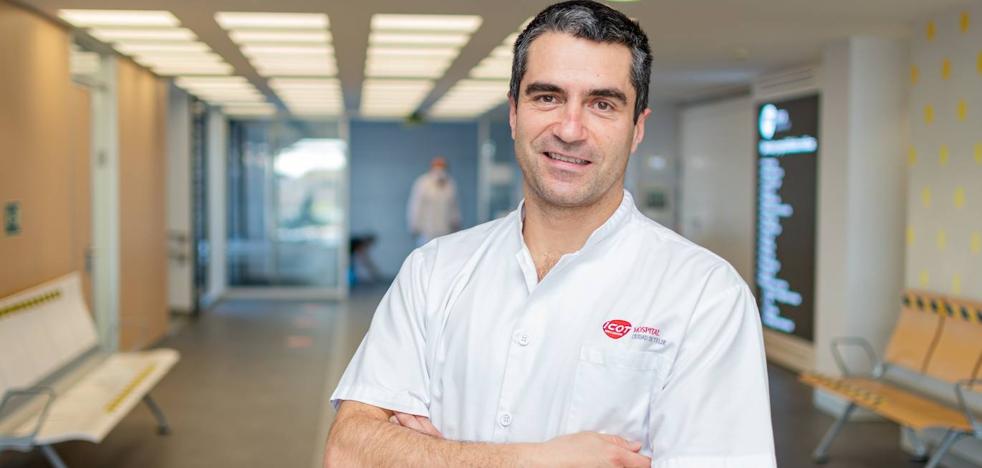 The Spanish Society of Neurology recognizes the contribution of Manuel Murie Fernández to his dedication to neuromuscular diseases
The
Spanish Society of Neurology (SEN) has awarded its Prize on Neuromuscular Diseases to
Manuel Murie Fernandezdirector of the Neurorehabilitation Unit of the
Hospital ICOT City of Teldein Gran Canaria.
The SEN Awards recognize those persons or entities that have contributed to the scientific development or social promotion of
neurological diseases. «The SEN has awarded this Prize to Murie in recognition of the publication of his book 'Thinking about football, from the feet to the head', the proceeds of which went to the Luzón Foundation for research on the
THE Aand for its innovative and entrepreneurial spirit, crystallized in the development and patents of devices to facilitate communication of patients affected by ALS and other neurological diseases", points out the
Jose Miguel Lainezpresident of the Spanish Society of Neurology.
In addition to directing the ICOT Neurorehabilitation Unit, Murie is director of the Department of Neurology at the San Miguel Clinic in Pamplona (Navarra), former president of the Spanish Society of Neurorehabilitation, responsible for the interest group of young neurologists within the
World Society for Neurorehabilitation and member of the scientific panel of the Neurorehabilitation Area of ​​the European Academy of Neurology. He is also the author of more than 60 national and international publications in the field of Neurology and Neurorehabilitation.
Murie has a degree in Medicine and Surgery from the University of Navarra, a Specialist in Neurology from the University Clinic of Navarra, a University expert in Probability and Statistics in Medicine from the UNED, a Master's in Bodily and Psychosocial Damage Expertise and an executive-MBA. He also has a postgraduate degree in Neurorehabilitation from the University of Western Ontario (Canada).