A Canarian 'denier' assures that doctors have been "gagged" during the pandemic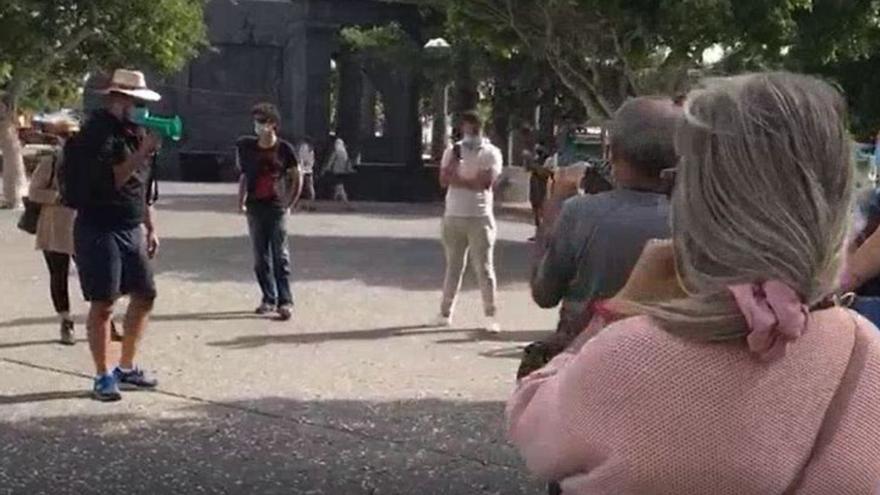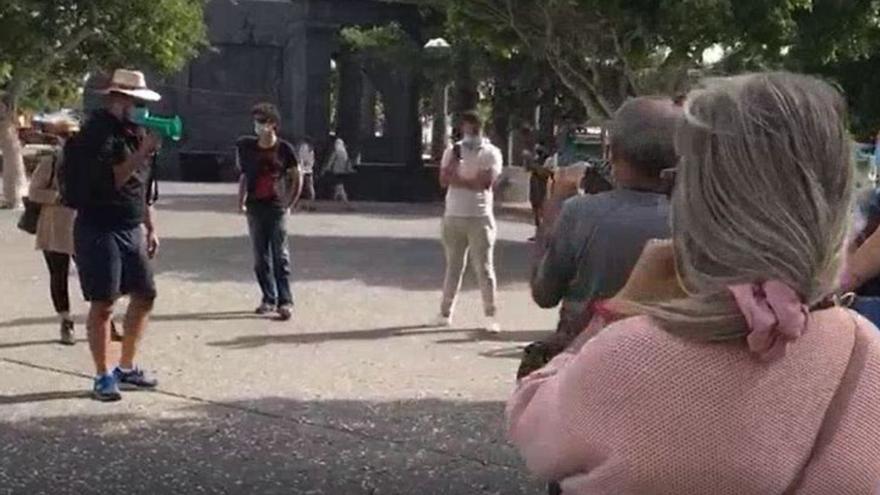 A denier, megaphone in hand, assures this Wednesday in the Spain Square that during these months ago the political power has "gagged" doctors, experts and scientists so that – as he claims- "don't tell the truth" about him coronavirus.
"On this matter, no one consulted them; moreover, they threatened to lose their salaries and their jobs if they spoke out," says the protester out loud before a group of people who stood in a circle, wearing masks and keeping social distance, to hear the words of this man.
On the floor of the square, a large banner read some of the well-known proclamations such as "plan-de-mia", "Waking up the Canary Islands", "Warriors for the truth" or "Against manipulation in the media" for the treatment informative that is done on the Covid-19, according to this group of protesters.
The megaphone protester, meanwhile, insists: "I don't understand how you can censor a doctor, a nurse in the middle of a pandemic." And he asks the audience: "Do you understand it? Because I don't."
This man insists on considering that "in the middle of a pandemic, the first thing they had to do was bring together all the doctors in Spain, all the specialists, all the policemen and the Army to ask them: Hey people, how did we get out? this?". And he insists, "Don't you think the same? Don't you think it is a real madness to gag a doctor, a doctor, a professor, an epidemiologist?" and he asks himself again: "How could these people be censored?"